Car Loan Rates Best in Years for All Borrowers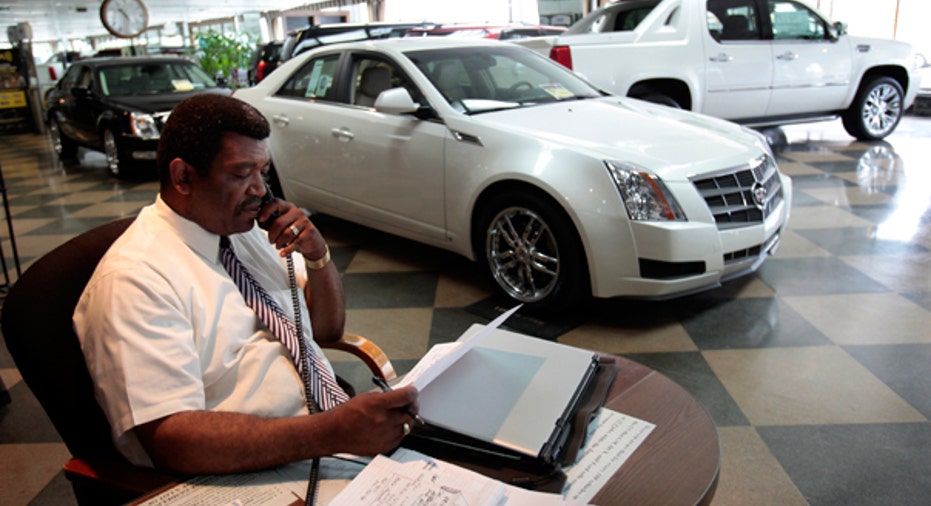 Getting a car loan is easier and cheaper for borrowers with all types of credit than it has been since before the recession hit in 2008. In addition, lower average credit scores, declining interest rates and longer terms since last year are all trends identified in the latest quarterly credit study by Experian Automotive, which also looked at car loans in the first quarter of this year, comparing them to loans in the first quarter of 2011.
Perhaps the most significant news for car shoppers is that the average credit scores for getting a new-car loan or a used-car loan have dropped almost to the prerecession levels, making it easier for more consumers to get car loans at lower interest rates. Currently, the average credit score for financing a new car is 760, just seven points shy of the 753 average in the first quarter of 2008. For used-car loan financing, the average credit score is currently 659, compared with 653 in the first quarter of 2008.
Not only is it easier for more consumers to get good interest rates on their car loans, but they also are likely to have lower monthly payments due to trends in lower interest rates and longer car loans. The Experian study noted that the average auto loan was now one month longer: It's currently 64 months for a new-car loan and 59 months for a used-car loan.
New-car loan interest rates dropped across all credit categories. They ranged from 3.21% to 12.89%, with a 4.56% average across all types of borrowers. Used-car loans ranged from 4.4% to 17.9%, with the only increase for deep subprime buyers with the worst credit. That went up slightly from 17.85% in the first quarter in 2011 to 17.9% in the same quarter in 2012. Loan rates are currently 9.02% for used cars on average.
Many car shoppers are using the longer terms and lower interest rates to buy a more expensive car for nearly the same monthly payment. Consumers financed $25,995 on average for a new car and $17,050 for a used car, representing $589 and $411 increases respectively over the first quarter of 2011. However, monthly payments remained almost identical from last year: $461 on average for new-car loans, a $1 increase over the first quarter 2011, and $346 on average for a used-car loan, a $3 increase.
While financing more car for the same monthly payment can be very appealing, getting a larger auto loan often means you are upside down for a longer period. That can cause financial headaches if the car is totaled in an accident or is stolen.
Bankrate's content, including the guidance of its advice-and-expert columns and this website, is intended only to assist you with financial decisions. The content is broad in scope and does not consider your personal financial situation. Bankrate recommends that you seek the advice of advisers who are fully aware of your individual circumstances before making any final decisions or implementing any financial strategy. Please remember that your use of this website is governed by Bankrate's Terms of Use.
Copyright 2012, Bankrate Inc.