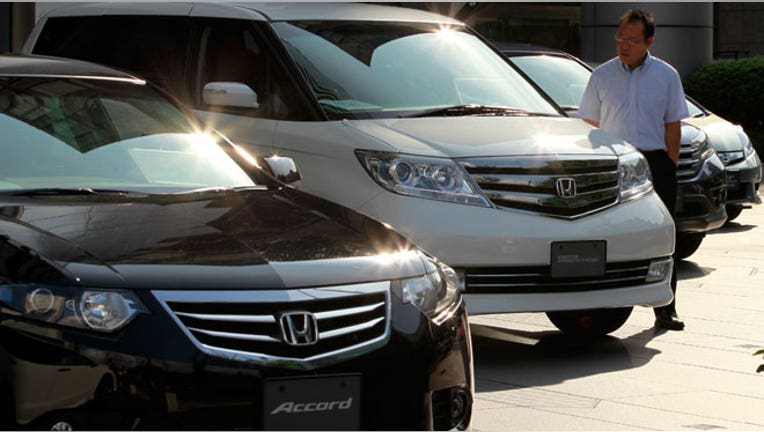 Question:  I paid off my vehicle.  What coverages should I have now?  I want to make sure my car is covered if I hit someone, or if someone hits me.
Answer:  Congratulations on paying off your vehicle and escaping the burden of car payments.
Of course you'll need to continue to carry at least state-minimum auto insurance liability coverages on your vehicle.
You now have the choice to keep or drop physical damage coverages of collision and comprehensive. Without a lender looking over your shoulder, it's totally up to you to decide if these coverages still fit your needs and finances.  (See "Insure your car from the showroom to the junkyard.")
However, if you want the specific protection you're asking about -- the capability to make a claim with your own car insurance company to fix your vehicle whether the fault is yours or not -- you'll want to keep collision coverage on your vehicle.
Collision coverage is what covers your vehicle, up to its actual cash value, if it's damaged in an auto accident.  This means if someone hits you, you hit another vehicle or object, or you overturn your vehicle you can make a claim with your auto insurer for damages to be repaired.
If the damages are too extensive for repairs to be made or make it uneconomical to repair, then your car insurance provider will instead pay you the value of the vehicle for the condition it was in the moment before the accident.
For added protection for your vehicle, I would recommend you also continue with comprehensive coverage.
Comprehensive insurance covers your vehicle for damages that result from situations that are "other than collision."  This normally includes such perils as theft, vandalism, glass breakage, and striking an animal.  It will also cover damage sustained from natural weather events, such as a tornado, hurricane, hail storm or wind storm.
Like collision coverage, comprehensive pays out for the repair of your vehicle or the actual cash value if the vehicle is declared a total loss or is stolen and not recovered.
Both physical damage coverages come with a deductible amount of your choosing.  If you choose a higher deductible, your rates will be lowered somewhat.  And the reverse is true; if you choose a lower deductible your rates will be a bit higher.
Your lienholder may have dictated what your maximum deductible was while you were still paying off the car, but now the decision is all yours.  Remember, though, to select an amount that you can afford since the deductible is what you must pay before your collision or comprehensive benefits kick in.
If you now have extra money in your budget, due to no longer having a car payment, and have assets to protect (a house, savings, and things of this nature), then I'd suggest you not only keep collision and comprehensive coverage, but also raise your liability limits if they are low.
Higher liability limits means more protection. State car insurance coverages typically aren't enough to cover a serious accident, and if your limits are exceeded you'll be looked at to personally pay for any remaining expenses.  Higher limits, such as of 100/300/50, give you much better protection -- and it doesn't have to break the bank.
When you're thinking about changes to coverages, limits or deductible amounts on your auto insurance policy, it's a good time to shop around.  Comparison shopping can save you hundreds, if not thousands, a year in premiums. (See "3 ways to save big on car insurance")
The original article can be found at CarInsurance.com:Car insurance coverages for your paid-off car