Car Insurance Firms Revving up Mobile App Features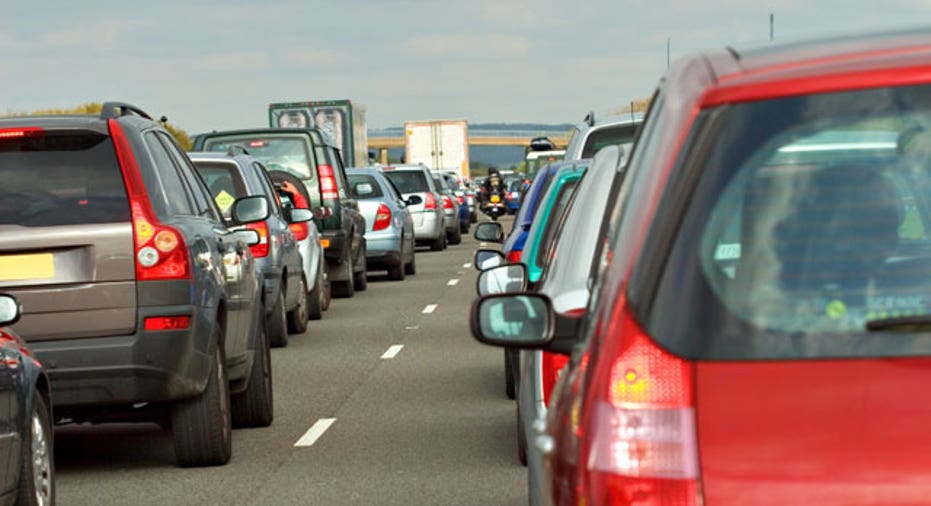 Progressive's new mobile app allows anyone with a smartphone to get car insurance quotes by taking a photo of their driver's license.
Called "Image Capture," the app is free and works with most mobile devices, including iPhones and smartphones that run on the Android operating system. Once downloaded and installed (it can be found at Progressive's mobile hub), policy-seekers take a snapshot of their driver's license, their auto's vehicle identification number (VIN) or existing insurance ID card. The app scans the image for necessary information such as name and address.
Once the details are confirmed by the user, Progressive sends a quote "in minutes," according to a company statement.
"The new technology, only available from Progressive, simplifies the insurance quoting and buying process," the statement says. "Image Capture is a first in the insurance industry, capitalizing on the popular technology used to deposit checks in the banking industry."
Progressive hopes to offer the app in every state by the end of the year, says Matt Lehman, the company's mobile business leader. So far, it's available in 15 states:
Arizona
Colorado
Florida
Iowa
Illinois
Minnesota
Missouri
Nebraska
New Hampshire
Nevada
Ohio
Oregon
Texas
Virginia
Wisconsin
Lehman says the app meets the needs of those who increasingly turn to technology in their daily lives. "We introduced Image Capture with the goal of simplifying the process" of auto insurance quote shopping, he says. "The new technology gives consumers another way [to shop for insurance quotes] by using items most people have in their pocket or purse -- a smartphone and a driver's license."
In regard to privacy issues, Lehman says the information gathered is confidential and "not stored on the mobile device. If the consumer decides not to buy the policy, it's no different than getting a quote online and choosing not to get the policy."
Which car insurance firm takes the checkered flag in mobile app usage?
Many insurers now have mobile apps. Here are some of the key players in the car insurance mobile app market and what they provide:
According to KLI researchers, the apps should appeal to many consumers. "The ability to submit bill payments, view their detailed policy information, and enter detailed accident information including photos, scene details, date, etc. are reported to be the elements that mobile auto insurance users rank most critical," according to a KLI report.
The original article can be found at Insurance.com:Car insurance firms revving up mobile app features