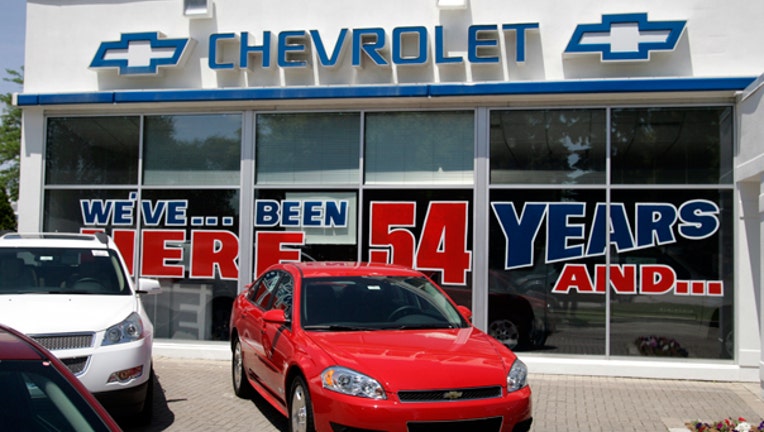 It's no secret that adding a teen to your insurance policy will raise your rates dramatically.
Most insurance experts tell parents to expect rates to at least double and in some cases triple -- a point at which many exasperated parents mutter to themselves, "It's a Ford, not a Ferrari."
They're correct. Actually, the Ferrari is cheaper.
Why are teens so expensive to insure? Because they are really bad drivers. They get tickets. They crash a lot. They go cruising with their peers and take stupid chances.
Car accidents are the leading cause of death among 15- to 20-year-olds. About eight teens a day are killed in automobile accidents, according to the Centers for Disease Control and Prevention. They are four times more likely than adults to be involved in an accident, and they engage in risky driving behavior at a rate five times that of experienced drivers.
All of these factors add up to a huge premium increase.
Buy your kid a car -- or yourself a Lamborghini?
To illustrate the Porsche-or-teenager dilemma, we took at look at a 40-year-old single father in Fresh Meadows, N.Y., a middle-class section of Brooklyn. Driving a Nissan Pathfinder LE and carrying limits of $100,000 bodily injury liability per person ($300,000 per accident) and $100,000 property damage liability with a $500 deductible, he would receive quotes ranging from $3,426 to $3,992 a year.
Now add Junior, his 16-year-old son, to the policy, driving a 2012 Nissan Versa. The range of rates zooms to $5,796 to $12,741 a year. Even if Dad shops around and buys the very cheapest policy, he's on the hook for an additional $2,370 a year.
Now for the big question: What kind of car could he be driving if he tells Junior to take the bus instead of getting a license?
Eric DeBoer, a spokesperson with specialist Hagerty Insurance, says there are plenty of high-powered, premium-nameplate cars that he could be tooling around in.
The $90,000 2012 Porsche 911 Carrera can be covered for about $2,500 a year, DeBoer says. Want to trade in the Pathfinder and get a midlife crisis special? Consider a 2012 Lamborghini Gallardo LP550-2, valued at $200,000. Hagerty would cover it for $5,034 -- still less than the $5,800 our driver would be spending to cover himself and Junior.
On older exotic would push the premium well below the cost of adding a teenager. For example, it's possible to pick up a 12-cylinder 1990 Ferrari Testarossa for around $46,000 off the duPont Registry. According to DeBoer, you can insure this car for a mere $1,262 a year, about half the cost of insuring Junior.
Trust us. Even the surliest teen will still feel pretty good exiting this ride when you drop him at the bus stop.
No teenagers allowed
Remember to lock up the keys, though. If your teen manages to get the car out and has a "Risky Business"-style U-boat event, you will be on the hook for some major damages.
When using a specialty insurer like Hagerty, owners are required to sign a named driver exclusion form that basically voids the coverage if your teen is behind the wheel. According to DeBoer, "We will not provide exotic car coverage for teenagers or anyone under the age of 26 years old. We require 10 years of driving experience, and they have to have prior practice driving exotic cars."
A few other caveats when it comes to insuring an exotic car: Hagerty limits the mileage to 2,500 miles a year (though you can pay extra for additional miles). The company also requires a fully insured daily-driver car for everyone on the policy, so your precious exotic isn't a sitting duck in the Walmart parking lot.
9 tips for parents
Maybe you'll get lucky and your teen will have no interest in getting a license.
But there is a good chance he or she will start bugging you about it long before that 16th birthday rolls around. Penny Gusner, CarInsurance.com's consumer analyst, offers this advice:
It is mostly the teenager that drives up your rates, not the car he or she drives. Even if you simply hand over the keys to the family minivan, you will feel a huge increase in rates.
The "inexperience surcharge" varies greatly from insurer to insurer. Shop around; the difference can be thousands of dollars.
If your insurance company allows it, ask that your teen be assigned to your least expensive car.
Demand good grades. A good-student discount is good for a 5 to 25 percent cut in rates.
If you buy an additional car, adding it to the parents' policy is almost always cheaper than getting a separate policy for the teenager.
If you buy your teenager a newer car, review our list of the best cars for teens.
If you buy your teenager an older car, consider our rules of thumb about dropping comprehensive and collision coverage.
Look into programs offered by insurance companies that let you keep digital tabs on your teens driving behavior.
Lastly, shortcuts and technicalities can come back to bite you. If you skirt the truth, chances are you won't be covered for your teen's almost inevitable accident.
The original article can be found at CarInsurance.com:Car for your kid -- or Lamborghini for you?