Car-Buying Frenzy Lifts AutoNation to 1Q Beat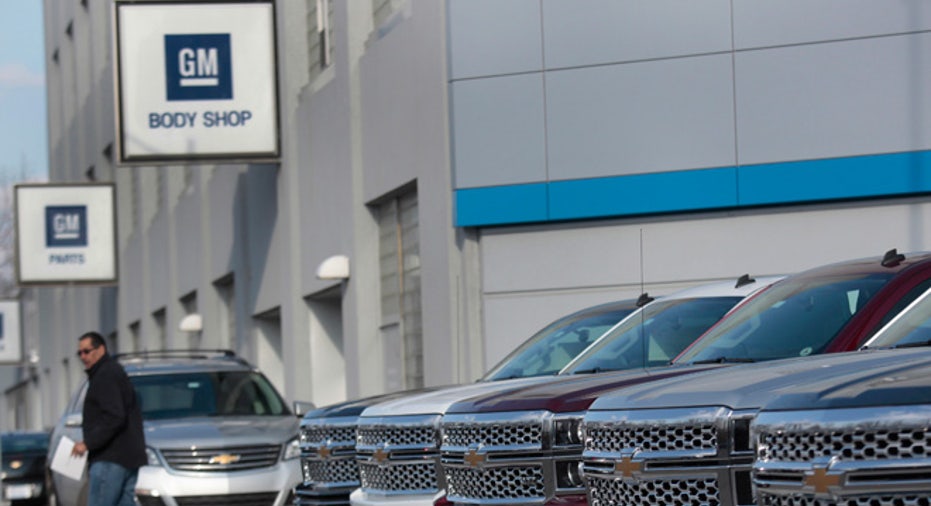 AutoNation (NYSE:AN), the largest U.S. chain of auto dealers, recorded better-than-expected earnings for the first quarter as Americans continued to scoop up cars and trucks.
The company booked a profit of $111.5 million, or 97 cents a share. That reflects 17% growth compared to earnings of $96 million, or 79 cents a share, in the same period a year earlier.
Revenue expanded 13% to $4.94 billion, driven by new and used vehicles. Retail sales of new cars rose 10%, and used cars were up 12%.
Analysts were looking for smaller quarterly earnings of 89 cents a share and revenue of $4.84 billion. AutoNation shares advanced 0.3% to $65.06 in recent trading. The stock, which jumped as high as $67.50 Wednesday, is up roughly 7.8% year-to-date.
Chief Executive Mike Jackson said the auto industry remains on pace to sell at least 17 million light vehicles this year. In 2014, total volume came in at 16.52 million, a 5.9% increase year-over-year.
According to research firm Autodata, U.S. auto sales through the first three months of 2015 are up 5.6% at 3.95 million units. First-quarter sales of trucks and sport-utility vehicles grew 11%, more than offsetting a slight decline for passenger cars.
The car-buying frenzy has benefited AutoNation dealers, especially retail locations that sell vehicles made by General Motors (NYSE:GM), Ford Motor Co. (NYSE:F) and Fiat Chrysler Automobiles (NYSE:FCAU). Detroit's Big Three have reported significant demand for pickup trucks, as well as SUVs.
AutoNation's domestic segment, which includes the Big Three, logged a 24% increase in first-quarter operating income. Import brands accounted for 15% growth. The premium luxury unit's operating profit was up 13%.
The Fort Lauderdale, Fla.-based company also got a boost from its finance and insurance business, which lifted revenue 20% over last year's results. Gross profit per vehicle was $1,513 versus $1,398.
AutoNation purchased several dealerships in California, Washington, Georgia and Nevada during the first quarter. Combined, the stores have annual revenue of $320 million.
Industry experts foresee more consolidation among dealers. Recent acquisitions have come from large chains like AutoNation and outside investors like Warren Buffett's Berkshire Hathaway (NYSE:BRKA).
Last fall, Berkshire announced a deal to buy Van Tuyl Group, one of the largest privately owned dealership groups. Berkshire subsequently renamed the company Berkshire Hathaway Automotive, and Buffett has hinted at plans to add more dealers over time.
During a conference call with analysts, Jackson said AutoNation has not seen a big increase in buyer competition. Rather, more sellers are "testing the market with unrealistic expectations."
AutoNation will continue to pursue acquisition opportunities, Jackson added.