Captured on Twitter: Raid Against Usama Bin Laden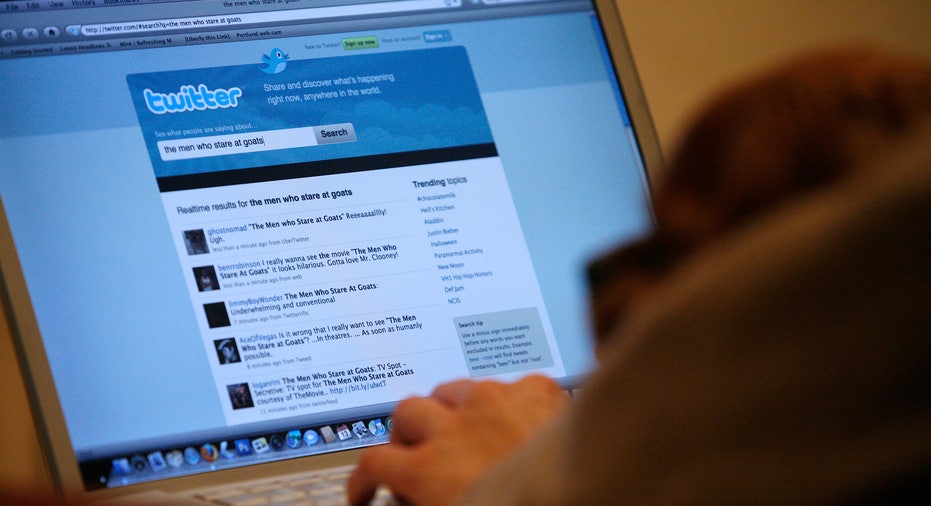 In the early hours of Monday, Sohaib Athar reported on Twitter that a loud bang had rattled his windows in the Pakistani town of Abbottabad, adding that he hoped it wasn't "the start of something nasty.
A few hours later Athar posted another tweet: "Uh oh, now I'm the guy who liveblogged the Osama raid without knowing it."
In the age of Twitter, perhaps it's no surprise that the first signs of the U.S. operation that killed al Qaeda leader Osama bin Laden were noticed by an IT consultant awake late at night.
Athar, a resident of Abbottabad where bin Laden was holed up in a fortified mansion, first noticed the sound of a helicopter and thought it unusual enough to post via his Twitter account.
"I was awake, working on my computer when I heard a sound of helicopter. It was rare here. It hovered for about six minutes and then there was a big blast and power gone," Athar, 34, said in an interview with Reuters.
"I tweeted it because it was something unusual in the city," said Athar, adding that he moved from Lahore to the city a year and a half ago to avoid "bomb blasts and terrorist attacks."
After liveblogging and speculating for several hours over what happened, it dawned on Athar and those following him that they were witnessing the end of a worldwide manhunt for the man held responsible for orchestrating the September 11, 2001 attacks.
"I think the helicopter crash in Abbottabad, Pakistan and the President Obama breaking news address are connected," said one of Athar's followers.
Seven hours after Athar's first tweet, President Barack Obama announced bin Laden's death in an operation by U.S. forces where one helicopter was lost.
Twitter, launched five years after the 2001 attacks, is used by an estimated 200 million people per day, serving as an internet platform for users to broadcast, track and share short messages of no more 140 characters in length.
Athar's tweets, initially peppered with jokes ("Uh oh, there goes the neighborhood") eventually turned to exasperation as his email inbox, Skype and Twitter accounts were flooded by those trying to reach him ("Ok, I give up. I can't read all the @ mentions so I'll stop trying").
The number of people following Athar, whose Twitter handle is "ReallyVirtual," ballooned to nearly 33,000 later on Monday, from several hundred before.
Athar also runs a coffee shop in the center of Abbottabad, across from the Army Burn Hall College school in the same neighborhood as bin Laden's mansion. He fears that his new hometown, a relatively affluent enclave about 35 miles north of Islamabad, could now come under attack.
"They can attack military installation and this city has more targets than anywhere else," Athar said.
Separately, in the United States, the first indication that bin Laden had been found and killed came from a another tweet by Keith Urbahn, who says on his Twitter profile that he is chief of staff for former Defense Secretary Donald Rumsfeld.
"So I'm told by a reputable person they have killed Osama Bin Laden. Hot damn," Urbahn tweeted more than an hour before Obama's speech.