Capitol Hill Buzz: Senator tweets to get Trump's attention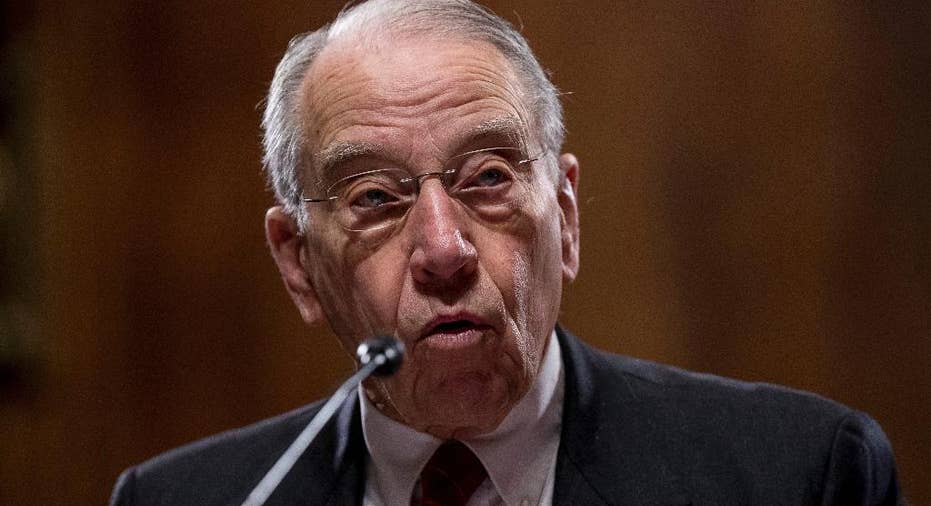 To get Donald Trump's attention, Senate Judiciary Chairman Chuck Grassley is turning to the president's favorite method of communication — Twitter.
Grassley, 83, is already a frequent user and is known for packing a lot of shortened words into his allotted 140 characters. Last weekend he tried speaking to Trump directly through tweets, starting his messages with versions of "Whoever monitors twitter at the WH 4PresTrump...."
Over a 48-hour period, Grassley asked Trump to honor whistleblowers, to declassify government information and to ask Russian President Vladimir Putin: "What do u hv agst ElectionOpponents" who are "killed/imprisoned/poisoned."
He also asked when Trump's White House will be open for public tours, because "Mrs G wants to know."
In a brief interview in the Capitol on Monday, Grassley said he's simply "trying to promote discussion" in the tweets.
The themes of transparency are familiar for the seven-term senator. Grassley spokeswoman Beth Levine says the whistleblower tweets are referring to a letter Grassley has sent every new president since Ronald Reagan asking them to honor government whistleblowers with a ceremony at the White House Rose Garden. No one has ever taken him up on it.
Trump will "DRAIN THE SWAMP IF HE ALSO WII PROTECT WHISTLEBLOWERS," Grassley tweeted.
He also asked Trump to declassify an Obama-era agreement with Australia. Late last year, President Barack Obama's administration agreed to review the cases of about 1,300 asylum seekers and the refuge requests of about 370 other people who came to Australia seeking medical treatment but then refused to leave for possible resettlement in the U.S.
"Secret agreement between Obama&Australia 4US to take Aussie refugees shld b declassified/If can't be tell me why/WH:ANSWER MY LETTER."
Levine said Grassley has not yet heard back from the president.