Can't Sell Your Home? Try Swapping It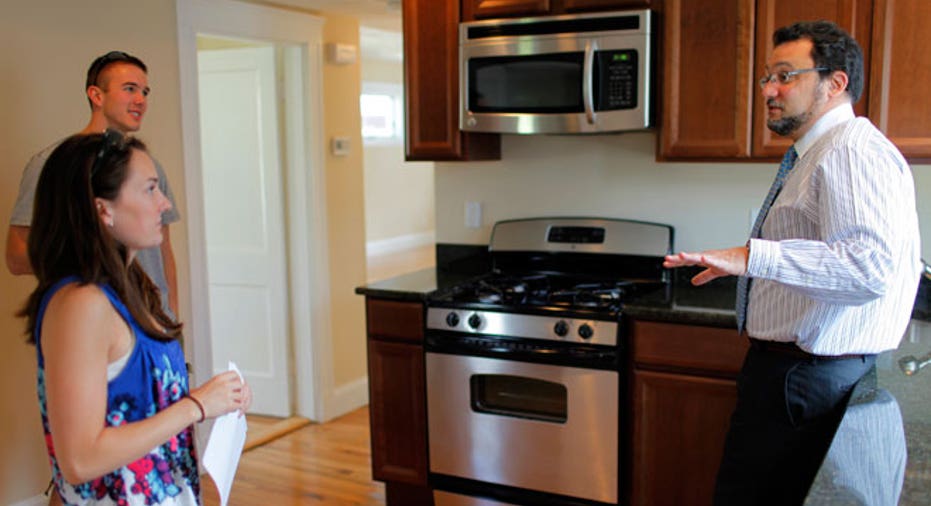 The 2008 housing crisis forced homeowners to get creative when putting their home on the market, with some deciding to trade their home.
In response, a crop of websites emerged that let homeowners trade properties, and even now that the real estate market is on the mend, the sites are still attracting sellers.
OnlineHouseTrading.com describes itself as an online dating website for the real estate market, and claims to solve a major market problem: connecting buyers and sellers. The site maintains a database of available properties and buyers' interests and then connects any matches. Sellers and buyers fill out forms with their property information and desires and pay a one-time $29.95 fee to access the site.  A listing expires after six months, but the home owner can re-list the information at no additional cost.
According to OnlineHouseTrading.com, house trading follows the same steps as a traditional home sale. With the transaction both contracts have to be contingent upon the other one closing  and both parties have to use the same title company to make the process easier. Money has to stay in escrow until both parties close to protect the homeowners.
GoSwap.org also enables homeowners to trade their homes by matching them with interested buyers. For houses that are owned free and clear, both parties would proceed to the closing. If there are mortgages involved, the two sides would obtain new mortgages and prior loans would be paid off from the sale proceeds. The service is free for a basic listing while standard listing plans start from $20 for a two month listing or $60 for a one-year listing.
Under the standard plan, users can upload five images, and under a $90 enhanced listing plan, they get 10 images, three files, videos and three panorama tours. Users are notified about the listing via email. For $270, GoSwap.org offers a 12-month guarantee of at least 3,000 views and six offers to trade.
Homeowners looking for a free way to swap their home online can use Best House Swap, which works similar to Craig'sList. Users post their property on the website's bulletin board including a detailed description of the house and the property they would be willing for. Users can browse the list of properties and if they see a house they like, they can send a message to the owner. If the other party is interested in the property, both parties would be directed to call their real estate agents to arrange a showing. Best House Swap doesn't help with the process—it just connects buyers and sellers.