Can't Give Raises? Say Thank You Instead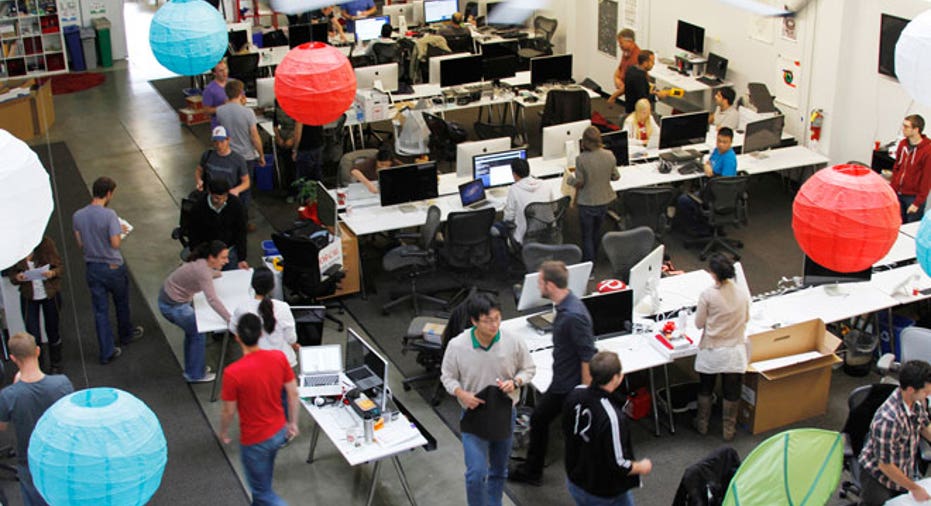 Shockingly, employees say that pay raises are the best way for bosses to show appreciation.
OK, so maybe that's no surprise. But while money is obviously top on the list, employees say the no. 2 way to keep them motivated is simple and free: Saying thank you.
Online career site Glassdoor's recent Employee Appreciation Survey found that unexpected treats and rewards, like thank you notes or a lunch out on the town, are big motivators for nearly half of employees. These signs of appreciation come second only to pay raises, which are preferred by 75% of staffers.
In other words, you can catch more flies with honey than with vinegar.
"It's refreshing," says Glassdoor senior vice-president of people Allyson Willoughby of the survey results.
"Out here in Silicon Valley, you see all these crazy perks at the Googles and the Facebooks of the world, from mani-pedis to massages to doggy daycare. That's not attainable for 99.9% of employers out there because most companies can't afford this, so it's really optimistic to see that something as simple as a thanking you carries a lot of weight," says Willoughby.
Eighty-one percent of employees say they work harder when their boss shows appreciation, while less than 40% say they're motivated when their boss is demanding, or they feel like their job is on the line.
Thanksgiving Perks
The holidays are a great time of year to show your employees that you care, according to the Glassdoor survey.
With many businesses staying open on Thanksgiving or on Black Friday (especially those in the retail industry), 44% of employees say they would appreciate getting the Thursday of Thanksgiving off. Sixty-two percent say they would be even more appreciative if they were able to take off the day before and after Thanksgiving, as well as the actual holiday.
If you are open for business on Thanksgiving or the day after, Willoughby says it doesn't have to be a morale-killer.
"If you can't give a day off, give everyone a gift cart to go get a meal after their shift, or subsidize their Thanksgiving dinner to acknowledge that the person had to work on a holiday that a lot of people have off," says Willoughby. Giving another day off for employees to "reschedule" Thanksgiving might also be a good idea, suggests Willoughby.