Can't Afford Health Care? Try Bartering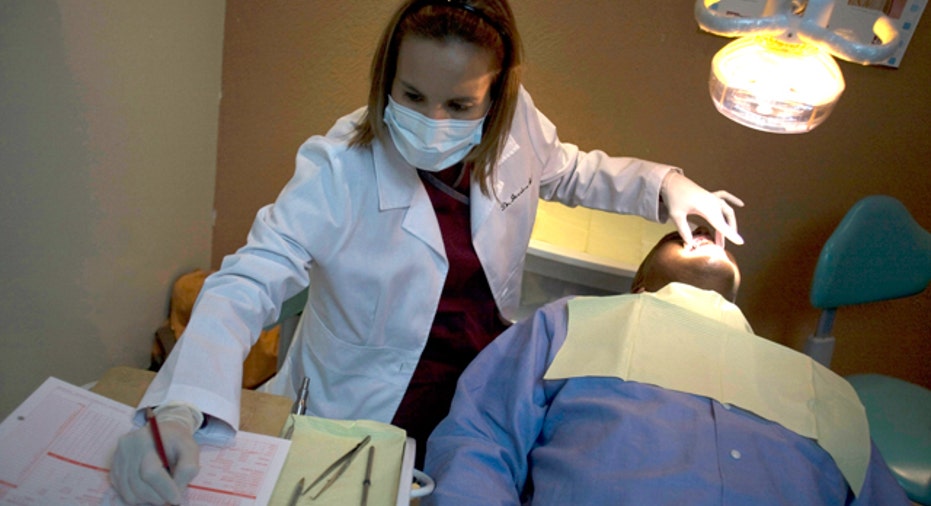 For Matthew Wagner paying for Lasik eye surgery wasn't an option financially. But he was still able to have the corrective eye treatment through bartering.
"It's always something I wanted to have done but the cost seemed to be a little too high," says Wagner, owner of Simsbury, Conn.-based MJW Fine Photography and member of the BarterCare exchange. Wagner exchanged the credits he earned on the barter Web site for the surgery in February. "We're getting ready to do our dental exams next."
From organized barter exchanges to individual programs hosted by hospitals, cash-strapped consumers are paying for health-care services by exchanging goods and services instead of money. The trend has been picking up steam thanks to rising health-care costs, high unemployment and reduced benefits from employers.
"What we've seen over the last three years with all the rising costs of health care is a huge amount of businesses and sole proprietorships dropping their health coverage or cutting back," says Debbie Lombardi, president of Barter Business Unlimited, a barter exchange in Connecticut that launched BarterCare. "We created a program to help businesses get through this time and stay healthy."
Through the program, BarterCare members are able to buy prepaid BarterCare cards using barter credits that they can then give to their employees and family as a way to continue to get coverage. It's not a replacement for health insurance, but it does give employees and family members more coverage for things like dental and vision, which may not be covered by traditional insurance. A business doesn't have to spend money to get the BarterCare cards, but it will have to use accumulated credits by providing its services in exchange.
BarterCare doesn't limit its program to businesses. Consumers that have a good or service to trade can also barter for health care. "We had a person walk into our office whose daughter had a really hard orthodontist case. He traded his Harley Davidson to pay for it," says Lombardi.
ITEX, another barter exchange out of Portland, Ore., is also seeing an increase in consumers using bartering to cover everything from cosmetic surgery to chiropractic services. "A lot of people are using it for health care," says Alan Zimmelman, a spokesman for ITEX of barter dollars. "Some businesses may not have dental coverage. It's perfect to give employees a perk."
A handful of hospitals across the country are also willing to trade health care for services. Woodhull Medical Center in Brooklyn, N.Y., has been running the Artist Access program since    2005, which enables artists to exchange their talent for medical care.
Recognizing the impact art can have on patient's spirit and recovery, participating artists get 40 credits worth of health-care services for every hour of performance or artistic activity. Amy Duquette, the program coordinator for Artist Access, says credits have been used for surgery, prescription drugs, doctor visits and acupuncture and can be used on any services the hospital offers.
Since the program debuted, more than 700 artists have participated and there are 250 artists actively involved in Artist Access. "These people don't have health insurance. The work is inconsistent and unsteady," says Duquette of why the program was launched. "It changes the environment. It makes it less stressful environment. A better place to be."
Maple City Health Care Center in Goshen, Ind., also has a program for patients that can't afford medical care. Through its More Than Money program, patients who can't afford to pay for their health care can get the help they need in exchange for volunteering with a variety of community organizations.