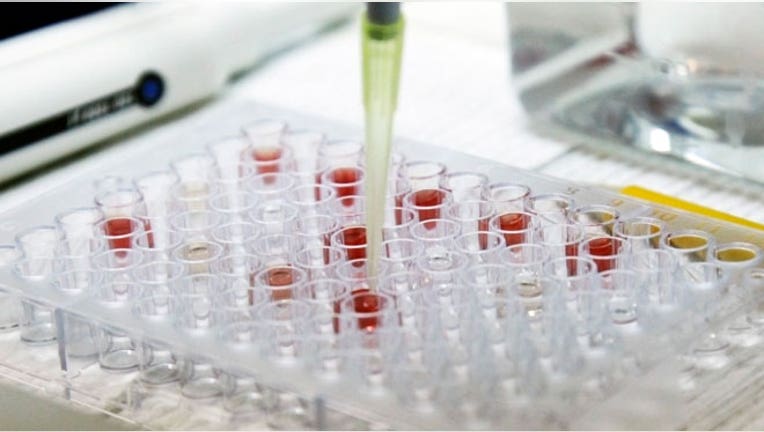 In the latest buyout of what's been a busy M&A week, Japanese drug maker Otsuka inked an $886 million pact on Thursday to snag U.S. cancer treatment maker Astex (NASDAQ:ASTX).
The deal will allow Otsuka to get its hands on Astex's myelodysplatic syndromes franchise, which is highlighted by its leukemia treatment Dacogen that was recently approved in Europe for seniors.
Otsuka agreed to pay $8.50 a share in cash for Dublin, Calif.-based Astex, representing a 27.2% premium on the drug maker's closing price on Tuesday, the day before a report indicated a deal was imminent. The price tag also represents a 48% premium on the stock's average closing price in the prior 30-day window.
"We believe that Otsuka's financial resources and development expertise will enhance Astex's ability to build further its oncology portfolio, pipeline, and discovery prowess," Astex CEO James Manuso said in a statement.
In addition to Dacogen, Astex has a number of drugs in its pipeline, including SGI-110, a hypomethylating agent being evaluated in multiple trials for a number of hematological and solid tumor oncology indications such as ovarian and liver cancer.
"I hope that this acquisition of Astex will strengthen not only our cancer portfolio but also our drug discovery research in the central nervous system field," said Taro Iwamoto, Otsuka's president.
Shares of Astex surged 23.8% on Wednesday following a report from Japan's Nikkei indicating a Otsuka was on the verge of a takeover. The shares advanced another 2.78% to $8.50 in premarket trading on Thursday on the agreement.
The deal is expected to close early in the fourth quarter, subject to customary closing conditions.
Jefferies (NYSE:JEF) served as Astex's banker, while Goldman Sachs (NYSE:GS) advised Otsuka.
There were a number of other prominent deals announced this week, including Verizon Communication's (NYSE:VZ) enormous $130 billion agreement to take full control of Verizon Wireless, Microsoft's (NASDAQ:MSFT) $7.2 billion buyout of Nokia's (NYSE:NOK) mobile phone business and Jarden's (NYSE:JAH) $1.75 billion buyout of Yankee Candle.