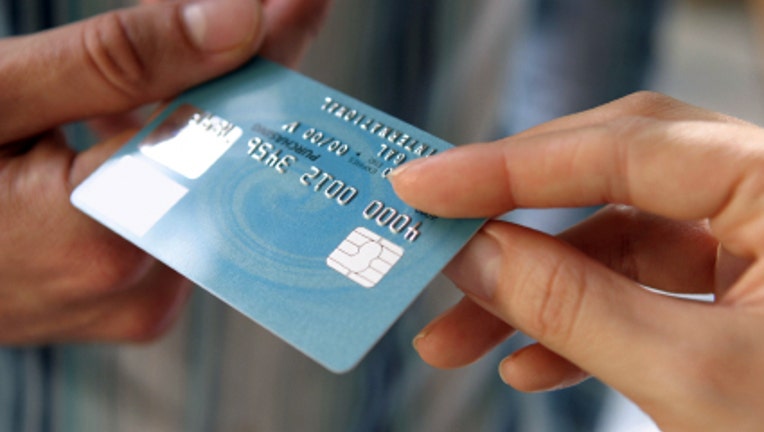 Dear Cashing In,
A few months after closing an American Express Starwood Preferred Guest card, I opened a new SPG card. They did not give me the 10,000 point sign-up bonus, nor the 15,000 point spending promotion. I called numerous times, but was refused each time. Is there anything I can do? 
- Daniel
Dear Daniel,
If you waited less fewer than 12 months to reapply, you're being turned down due to that card's application policy. If your primary goal with closing and reopening that card was to score a second sign-up bonus, there's not much you can do beyond canceling the SPG card again and waiting a full year this time. Most rewards cards don't allow you to get multiple sign-up bonuses from the same card (i.e., churn) that easily anymore, and this one is no exception.
If you read the application page for the SPG card, it includes a footnote under the sign-up offer of 25,000 bonus Starpoints (10,000 after first purchase and 15,000 after spending $5,000 in the first six months). The footnote reads: "Welcome bonus offer not available to applicants who have had this product within the last 12 months."
This wording indicates that you're not eligible for that bonus if you've held the card at any time in the past year, assuming the clock starts when you cancel. Some folks in the frequent flier blogosphere say it takes more like two years for AmEx to recognize someone as a new customer for a card previously held.
You didn't mention what you were told by AmEx customer service during your numerous calls, but given this caveat is clearly stated, I don't think you have much leverage. Your choice is either to use the card for its existing benefits -- including up to 5 points per dollar spent on Starwood hotels -- or cancel again and wait.
Just keep in mind that canceling a card may impact your credit score. New credit comprises 10% of your FICO score -- not a huge amount -- but applying for too many new cards at once will hurt your score. 15% of your score is determined by the length of your credit history, so canceling your oldest card is not advised.
As sign-up bonuses have become more generous, many card issuers have clamped down on churning. Policies vary and it's often difficult to find a written guarantee that you'll qualify for the bonus points if you wait X number of months to reapply. Even when there are stated policies, they're not always followed to the letter.
Some issuers don't allow any churning. Chase offers one shot only at a sign-up bonus for a particular card. You can add other Chase cards to your wallet, but if you cancel a Sapphire card, for example, and then sign up again -- even after a two-year wait -- you won't score the sign-up bonus again.
Bank of America states in its terms and conditions that its sign-up bonuses are one-time only. For example, its Travel Rewards card offers 10,000 bonus points ($100 worth of travel purchases) if you spend $500 on the card in the first 90 days, but with this stipulation: "This one-time promotion is limited to new customers opening an account in response to this offer." Some claim to have received a sign-up bonus from BoA more than once, in spite of this policy, but I wouldn't count on it.
Gary Leff, a blogger on BoardingArea.com, reports that Citi generally honors the sign-up bonus for cards if he waits 18 months to reapply. That stipulation is not stated in Citi's terms and conditions or its application page for credit cards, so you're taking your chances there.
With the SPG card, you should be able to score a sign-up bonus a second time, but you may have jumped the gun on reapplying.
See related: Which cards can you churn for multiple rewards bonuses? Consider your credit when pursuing card sign-up bonuses Credit card bonuses playing hard to get