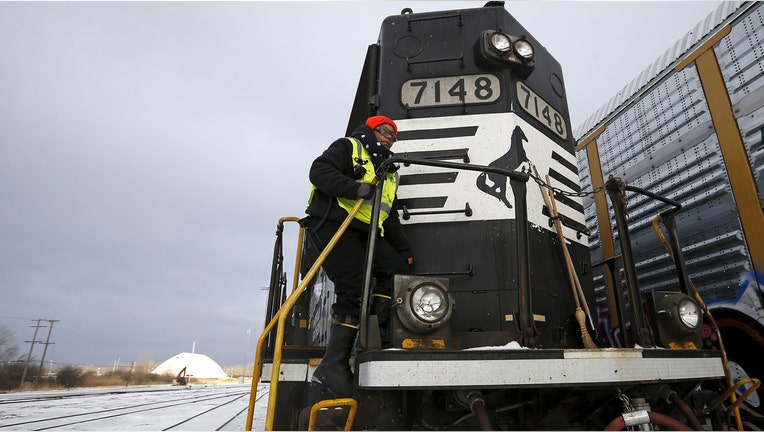 Canadian Pacific Railway Ltd said it has offered to buy U.S. railroad operator Norfolk Southern Corp to create a transcontinental railroad.
Shares of Norfolk Southern, which has a market value of about $23.36 billion, were up 5.9 percent at $92.10 in after-hours trading on Tuesday.
The proposal includes a "sizable premium in cash and stock" to Norfolk shareholders, Canadian Pacific said, without specifying a value.
A Norfolk spokeswoman declined to comment.
A deal would improve congestion around Chicago, Canadian Pacific said in the statement.
East- and west-based North American railways meet in Chicago and hand off cargo, a process that can take days.
The Canadian company's talks with CSX Corp, which also owns a large network across the Eastern United States, failed last year.
Bloomberg first reported that Canadian Pacific was exploring a takeover of Norfolk.(http://bloom.bg/1ScVTK4)
Canadian Pacific, with a market value of C$21.15 billion ($15.89 billion), said it hopes Norfolk "would give this offer due consideration".
Companies rarely go public with offers that are in the works unless there is resistance from the takeover candidate. ($1 = 1.3308 Canadian dollars) (Reporting by Manish Parashar in Bengaluru; Editing by Don Sebastian)