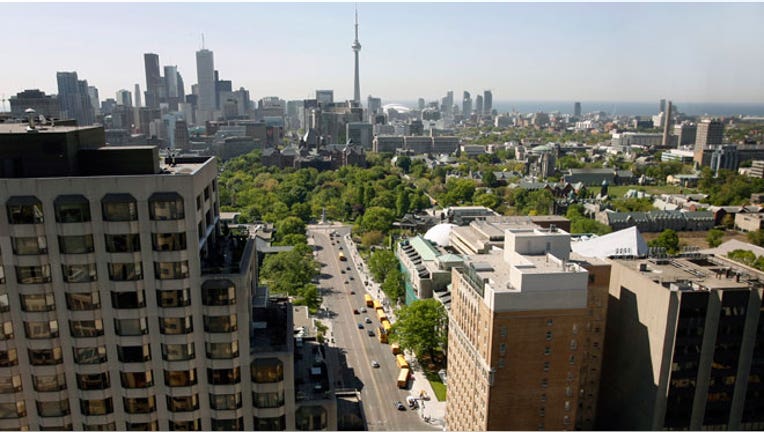 Once a place that saw much of its engineering talent depart for Silicon Valley, Canada's startup environment is poised for growth. For each of the last three years, over $1 billion was invested in Canada's startup economy, as the e-commerce, gaming and software industries thrive.
Just last week, Vancouver-based Hootsuite raised $60 million at a billion dollar valuation, to propel its lead in social media management.  Based in Kitchener, Desire2Learn recently raised $85 million in an effort to expand its cloud-based learning solutions. And Toronto's Wattpad secured $46 million in funding this year as it develops its online community for storytellers. Further, Ottawa-based e-commerce platform Shopify has also brought in $100 million within the last year.
"When I started my first company more than ten years ago, raising money from Toronto wasn't the easiest," Allen Lau, CEO at Wattpad, said. But "in the past few years we've seen more venture firms appearing in Canada."
"When the dot com bust occurred in 2001, Canada was hit particularly hard because the venture capital ecosystem in was still at a very embryonic stage," John Ruffalo, CEO of Toronto-based OMERS Ventures, said. The firm invests in Wattpad, Desire2Learn, Hootsuite, Shopify, and various other Canadian startups. He explained that while the region used to see its startup talent depart for Silicon Valley, leading to "brain drain," nowadays engineers are "choosing to stay because there are some great companies."
Information technology has garnered the most venture capital in Canada this year, with $452 million invested in 83 startups in 2014, according to PitchBook data. Consumer products startups have raised $154 million and business products have see $153 million pour in.
In addition to incoming capital, the region has also seen a handful of high-profile exits this past year. Toronto-based Public Mobile was acquired by Telus telecom for $241 million and Montreal-based lighting technology company LumenPulse completed an IPO.
Many of those in Canada's tech community credit its success to the engineering programs at the University of Waterloo and University of Toronto. The schools have made it easier for startups to find local talent.
Boris Wertz, founding partner at Vancouver-based Version One Ventures, explained that "a lot of VCs [are] now watching Waterloo" as there is a "great mix of talent and entrepreneurial spirit there."
BlackBerry (NASDAQ:BBRY), which is headquartered in Waterloo, continues to recruit from the region's universities.
CEO John Chen said "BlackBerry is a direct product of Canada's world-class educational institutions and pioneering spirit." The mobile maker itself has helped spawn a startup community in the region.
"It's not a coincidence that a device that changed the way people communicate got its start in a Canadian college town," Chen said.
According to Jim Orlando, managing director at OMERS Ventures, "people coming out of BlackBerry have expertise in these hardware and software plays." In particular, many of these "individuals who are trained in hardware and are now extending that into creating wearables," Orlando said.
Government incentives including research and development tax credits have also helped Canadian startups get launched.
"You can get pretty substantial subsidies from the government," Ethan Song, CEO of men's fashion retailer Frank & Oak, said. Frank & Oak raised a venture capital round last month. The assistance makes building a startup "more cost efficient in Canada."
And Canada's immigration policy often makes it easier for them to import the world's best engineers. For this reason, larger technology companies including Facebook (NASDAQ:FB), Amazon (NASDAQ:AMZN) and Twitter (NYSE:TWTR) are expanding their presence in the region, according to Wertz.
"If you are a great engineer from India, Canada is the landing pad for North America," Wertz said.
In fact, it's this diversity that Wattpad credits with its growth. Lau, who immigrated from Hong Kong, said that candidates who are bilingual and have a "global perspective"  have been essential in building his Internet company.
Whether it be a diverse talent pool, stellar education or government incentives, those in the Canadian technology scene are eager to point out that startups do not have to form in the Valley to thrive.
"Silicon Valley doesn't have a monopoly on strong technical talent and creative thinking," Chen said. "Canadian know-how was crucial in establishing our reputation as a maker of revolutionary products -- and will be just as vital to BlackBerry's turnaround."