Can You Make a 'Secret' Car Insurance Claim?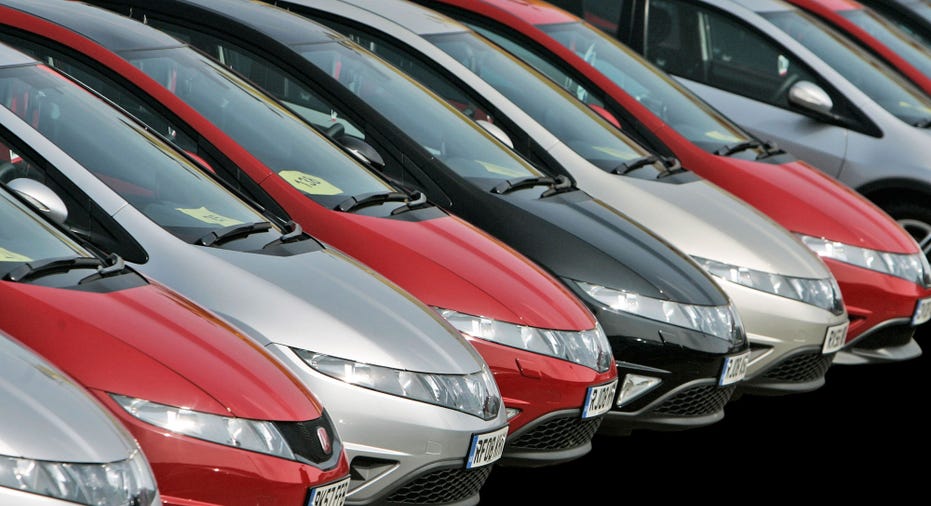 Have you ever gotten into a car accident and dreaded the thought of having to tell someone -such as your spouse or your parents?
Consider the wife who inadvertently backs into her husband's car. Can she file an auto insurance claim without him knowing?
Or what about the teenager who dents the family vehicle? Can he make a claim without Dad finding out?
Frankly, we've all made mistakes and done things we wish we could hide. So we wondered if car accidents--or more precisely, car accident claims--were among activities that could stay hidden.
For those of you in a rush to hop in your car and get somewhere, here's a spoiler alert: Don't even try to file a "secret" car insurance claim, because chances are you'll wind up getting busted.
Insurance companies don't take a vow of secrecy
To find out just how "secret" claims can be, we turned to a couple of specialists who are members of the Insurance Expert Network.
John "Jack" Murphy Jr. is president of J. Murphy & Associates, an insurance consulting and expert witness service in Blue Bell, Pa. He says that if you are an "omnibus insured"--meaning you're driving a covered vehicle with the permission of the named insured--you have the right to make a claim for injury or property damage to the car, just as the primary insured would.
"However, it would be very difficult for you to make a secret claim on a car without anybody knowing about it," adds Murphy, who's been in the business for 40 years.
For starters, after an accident, car insurance companies typically contact the primary person whose name is on the policy and verify that the driver had permission to operate the car, Murphy says.
Even if you are listed as an approved driver on the policy, making a plea to an auto insurance representative--something along the lines of "Please don't tell my parents about this, they'll kill me!"--probably won't work.
"There's no vow of secrecy with insurers," says Murphy. "This isn't a confessional."
But let's assume that car insurers don't call Mom, Dad or Hubby about the accident. That doesn't mean they won't reach out in other ways--like mail or email.
How devious are you prepared to be?
The U.S. Postal Service presents another set of new worries for the person trying to initiate a "secret" car insurance claim.
Gary Buchanan is vice president in the New York office at AmWINS, a wholesale insurance brokerage. He says it would be technically possible to file a secret car claim "if you were able to interrupt the mail" and hide any written correspondences related to the accident.
"If it was a spouse and she handled the checkbook and the mail, the husband might never know--as long as he was totally clueless and never read his bills either," says Buchanan. "If it's a kid away at college, it's less likely because they're not at home intercepting mail or writing checks."
Forging signatures or hiring an impostor
Speaking of checks, remember that you might have to write one to cover the deductible. Try explaining that to a spouse or parent.
Then there's the check the auto insurance company sends to pay for the vehicle damage. Independent adjusters often provide damage estimates and may cut a check on the spot in the case of minor accidents. But when more serious repairs are needed, car insurance companies usually send a check to the place repairing the vehicle.
"The check is made payable to the dealership or repair company and the named insured on the policy. Then, the insured signs the back of the check, signing it over to the car repair shop," Buchanan says.
So deception could involve having to sign someone else's name - or perhaps getting an impostor to pretend that they're the named insured and having that individual forge the insured's name. After that, there's yet another mail hurdle to overcome.
According to Buchanan, "Almost all car insurance companies send out surveys to the email or home address of the client asking, 'How did you like our claims service?'"
The dead giveaway: an accident surcharge
Let's assume you manage to keep the accident and car insurance claim under wraps. Nothing seems amiss and your spouse or parents don't seem any the wiser--at least until next year's insurance bill arrives.
Collision claims sometimes trigger a "surcharge"--perhaps a 10% increase--when it's time for an auto insurance policy to be renewed.
Insurers will often specifically note that because of an accident, the person's premiums have been increased.
"Some people may have so much money that they don't even notice a 10% hike in their bill," says Buchanan."But in my experience, the more money people have, the more they tend to notice that stuff."
The bottom line?
"From a theoretical standpoint, is it possible to file a 'secret' car insurance claim? Yes, I suppose so," says Murphy. "But from a practical standpoint, it ain't gonna stay secret for very long."
The original article can be found at Insure.com:Can you make a 'secret' car insurance claim?