Can You Get a Mortgage With a Low Credit Score?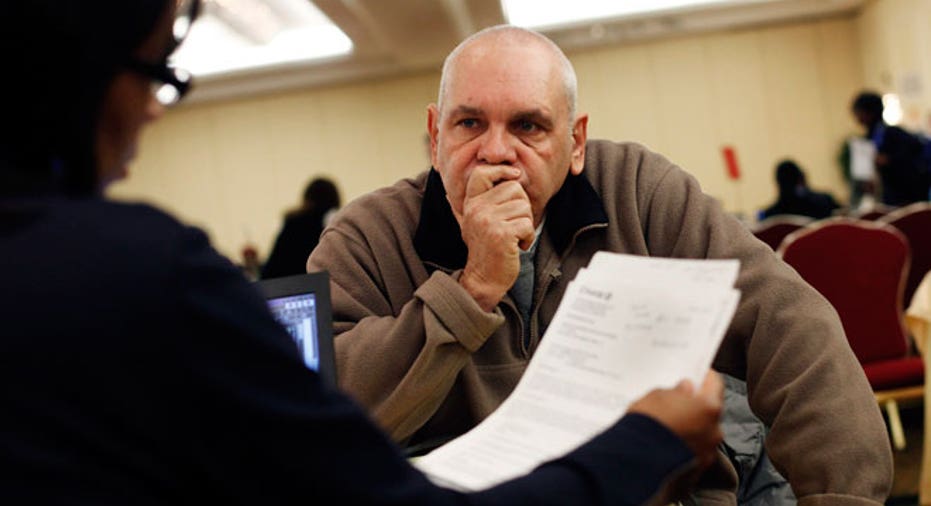 Fear of a loan denial has led some consumers with low credit scores to simply not bother applying for a mortgage. But, while you'll still have to provide proof of your income and assets and an explanation of your low credit score, it is possible to get a mortgage with a low credit score from some lenders.
"Your credit score is a piece in the qualification puzzle, but it's not the whole puzzle," says Josh Moffitt, president of Silverton Mortgage Specialists in Atlanta.
View Today's Lowest Mortgage Rates!
'Fair' to 'Poor' is Considered a Low Credit Score
There aren't any hard lines between a "good" and "bad" credit score. The scores break down like this:
Credit Score
A number, roughly between 500 and 850, that summarizes a consumer's creditworthiness.
The higher the score, the more able and willing a consumer is to repay a loan, lenders believe. The best mortgage rates and terms go to borrowers with credit scores of 740 and higher. Generally, a "low" credit score is in the "fair" to "poor" ranges below.
750 and higher = excellent 749 to 700 = good 699 to 650 = fair 649 to 600 = poor 599 or lower = bad
Borrowers' Credit Scores are Falling
Lenders in 2014 are approving more loans with lower credit scores. According to mortgage software provider Ellie Mae, 33% of closed loans in spring 2014 were for borrowers with a credit score below 700, compared with 27% a year earlier.
Borrowers with Low Credit Scores Often Get FHA Loans
Lenders are typically more lenient with credit qualifications for borrowers who opt for government-insured Federal Housing Administration loans, but Clint Madison, a senior mortgage adviser for Envoy Mortgage in Walnut Creek, California, says his company approves both FHA and conventional loans for borrowers with credit scores as low as 620.
"With the market slowing down, standards are relaxing a little bit because lenders are getting hungry for business," Madison says.
Carrington Mortgage in Santa Ana, California, accepts applications from borrowers with a credit score as low as 550 for FHA loans, with minimum down payments of 10%.
Demand is There for Low-Score Borrowers
"There's a huge segment of underserved borrowers today," says Ray Brousseau, executive vice president of the mortgage lending division of Carrington Mortgage Services. "In 2005, 1 out of every 7 loans were approved for borrowers who had a credit score under 630. By 2013, 1 out of every 500 borrowers had a credit score that low."
3 Things About Getting a Mortgage With a Low Credit Score
Lenders are becoming less strict about credit scores.
Some lenders see a difference between irresponsible applicants and those who lost jobs.
Proving a year of on-time rent payments could be helpful.
Brousseau says that Carrington is able to offer loans to borrowers with low FICO scores because employees have experience in managing subprime loans.
"We invested in people with expertise in manually underwriting loans and making common-sense decisions about borrowers, and they're joined at the hip with servicers who talk directly to borrowers and help them manage their loans," Brousseau says. "Our loans are perfect for the group of people that got caught up in the recession and lost their job or had their hours or pay cut or had to move and take a loss on their home."
Automated and Manual Underwriting
Two methods that lenders use to approve or deny mortgage applications:
Fannie Mae and Freddie Mac have software programs (Desktop Underwriter and Loan Prospector) that can automatically approve loans based on the borrower's credit score, income, total debts and other criteria. That is automated underwriting.
In other cases, the lender may approve loans based on the lender's judgment. That is manual underwriting.
Qualifying for a Low-Credit Mortgage
Moffitt explains that lenders run loan applications through automated underwriting systems from Fannie Mae or Freddie Mac. The applications must meet the standards established by their investors.
"If a loan doesn't make it through the automated system, you can look at it manually and find out why the credit score is low," Moffitt says. "Sometimes investors will allow a loan to be approved with a low credit score but with other compensating criteria, such as having six months of cash reserves in the bank or no late payments for the past 12 months."
How to Improve the Odds of Approval
Moffitt says you increase your chances of an approval if you can verify that you've paid your rent on time for the past 12 months and that you won't have a payment shock on your housing payment.
"If you're paying $500 a month in rent, then we wouldn't want your payment to go above $750 if you also have a low credit score," Moffitt says.
Another way to offset the impact of poor credit is to make a bigger down payment, particularly a payment of 20% or more. If you can only go from 3.5% to 5% for your down payment, Moffitt says, you're better off keeping the extra cash in reserve.
Explaining a Low Score
Madison says that borrowers with a lack of credit history and therefore a low score can sometimes overcome their score with nontraditional forms of credit such as utility and rent payments. If you have a long credit history and a low score, you'll need to explain it.
"You can provide a letter about the circumstances that caused your score to drop, such as a job loss or a death in the family, which could make a difference to a lender," says Madison.
Some of the common issues that can cause your credit score to drop that lenders view as less risky are issues with a late medical bill or student loans, says Moffitt. He says a default on a car loan would be much worse than those financial issues.
Lending is a Judgment Call
At Carrington, borrowers with a low credit score must go through an educational process to make sure they understand their loan.
"We make sure that if there's a potential problem with the borrower, we won't make the loan," says Brousseau. "Just because FHA guidelines say a loan is permissible doesn't matter because our underwriters will make decisions based on common sense."
If you've got a low FICO score, consult with a few lenders to see if your reasons for your low score can be overcome enough for a loan approval.
Copyright 2014, Bankrate Inc.