Can Roku Beat Apple to the Living Room?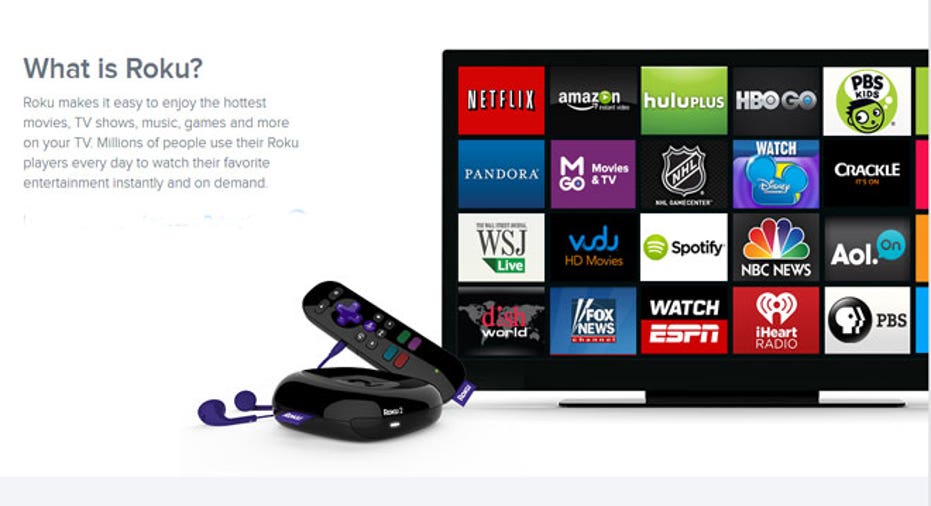 Silicon Valley is full of people who call themselves serial entrepreneurs. You can't walk down the street in Mountain View or Palo Alto without bumping into two or three of them. But calling yourself a serial entrepreneur doesn't actually make you one.
Real entrepreneurs take big risks, have skin in the game, raise capital, and found real companies that employ real people. I'd even say that, until you've successfully developed and sold a real product, built and scaled a real business, and achieved a decent return on investment capital,  you're no entrepreneur.
Truth is, few people have done that more than once. I've known a few, and one thing they have in common is they don't call themselves serial or any other kind of entrepreneur, for that matter. They just sort of do what they do best, and that means developing innovative products and, sometimes, new business models.
One guy on the short list is Anthony Wood, founder and CEO of Roku. The name Roku, which means six in Japanese, refers to the number of companies Wood started. Three of them are noteworthy.
Wood founded iBand in 1995 and later sold it to Macromedia for $32 million. Macromedia's popular Dreamweaver HTML authoring tool is built around iBand's Backstage code. Wood then started DVR technology pioneer ReplayTV, which he later sold to MP3 maker SONICBlue for $120 million. That technology is now part of DirecTV.
Then came Roku, the first product designed to stream Netflix (NASDAQ:NFLX) movies on TV. Today, Roku's award-winning set-top boxes stream movies, TV shows, sporting events, music, and videos from Netflix, Hulu Plus, Amazon Instant, HBO Go, Showtime, A&E, Pandora, and YouTube, among many others.
And while Saratoga, California-based Roku is well-funded – having raised $127 million to date from Netflix, Menlo Ventures, Hearst Ventures, BSkyB, News Corp (NASDAQ:NWSA), and Fidelity – it's still a late-stage startup with 234 employees that competes head-on with Apple TV, Google Chromecast, and to a lesser extent, Xbox and PlayStation. And just today, retail giant Amazon (NASDAQ:AMZN) threw its hat into the set-top box ring, launching Fire TV.
Therein lies the rub. While Wood's company is single-mindedly focused on a single market  segment, its development resources and negotiating clout are dwarfed by the likes of Apple (NASDAQ:AAPL), Google (NASDAQ:GOOG), Microsoft (NASDAQ:MSFT), and Sony (NYSE:SNE). It's one thing to compete in set-top boxes, it's another thing entirely to disrupt the market with a fully integrated living room solution. And make no mistake, that's the endgame for every one of these companies.
Today, the living room is a fragmented mess. On the one hand, you have the traditional model: media and entertainment companies selling programmed and limited on-demand content through cable and satellite providers. And then there's the future: streaming live and on-demand Internet content from those same media and entertainment companies – plus Netflix, Hulu, Pandora (NYSE:P), iTunes, YouTube, and everything else.
While it's inevitable that the latter model will eventually win out, the question is who and when? Roku, Apple, Google, Microsoft, and pretty much everyone else in tech is scrambling to make deals so they can provide users with a highly integrated solution with a simple, seamless, and easy-to-use interface that can access all that content in a flash.
To make matters even more complicated, the solution might come in a set-top box users buy from one of the aforementioned tech companies at Best Buy or Amazon.com, it can come from Comcast (NASDAQ:CMCSA) or DirecTV (NASDAQ:DTV), or it can be integrated right into a smart TV set. Not to mention the contentious battles over branding, subscription fees, content license fees, and Internet bandwidth.
At CES 2014, Roku announced that its Internet video streaming service and interface will be integrated into six different smart TVs. That's a step in the right direction, but users will still have to sign up for the usual cable or satellite service if they want to get all the channels they're accustomed to viewing.
Meanwhile, Apple, has reportedly been negotiating a fully integrated set-top box deal with Time-Warner Cable since at least 2012. Now that the No. 2 cable operator has agreed to be acquired by industry leader Comcast for $45 billion, those negotiations have shifted to Comcast.
If Comcast wins regulatory approval for the merger and hammers out a deal with Apple, that could spell trouble for Roku. But if that deal falls through, then Roku has a good shot at licensing its software and integrating its service and interface into a wide range of cable and satellite set-top-boxes and smart TVs, while selling its own boxes in the aftermarket as it does today.
If I were a betting man, I'd put money on the smaller company making strong inroads and gaining market share on all fronts while Apple spends the next two years in negotiation limbo as Comcast fights to overcome antitrust hurdles at the Department of Justice and net neutrality concerns by the Federal Communications Commission.
So, while Anthony Wood pioneered the DVR, it could be the serial entrepreneur's sixth company, Roku, that actually captures the living room TV market.