Can Home Purchase Loans Step Up to the Plate to Carry Recovery?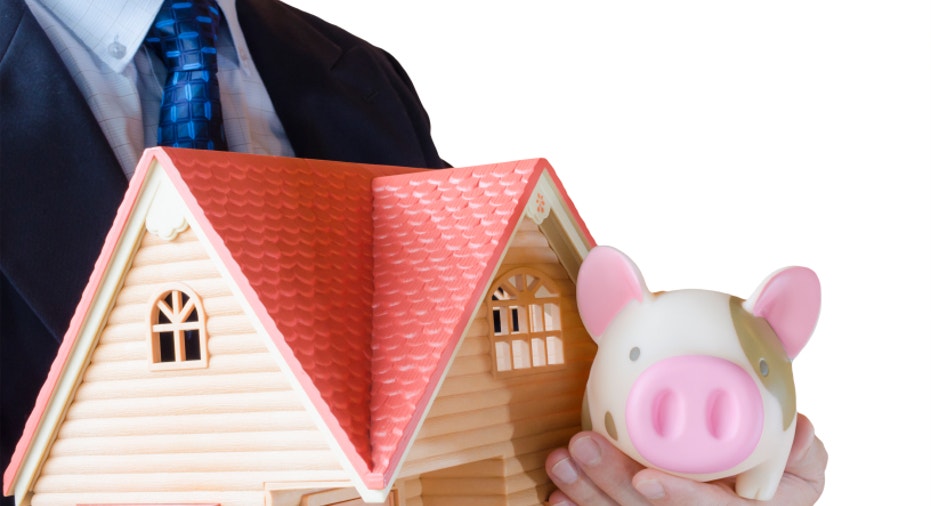 Mortgage originations dropped to the lowest level in 14 years in February, but sales, which have been the backbone of the housing market recovery, have held steady.
Black Knight released its Mortgage Monitor report Monday that shows monthly mortgage originations dipped to their lowest recorded point since at least the year 2000 in February, and prepay speeds are also signaling a further drop in refinancing originations.
"Home prices are still up 8% year over year despite the drop on the origination side year over year," Herb Blecher, senior vice president of Black Knight's Data and Analytics division, told FOX Business. "This is driven by investors coming into the market and also the fact that these investors and distressed proprieties more generally go to cash transactions, it's not always mortgages used to finance the sale of a house."
Mortgage originations, which are made up of new mortgages and the refinancing of existing loans, have been declining since mid-2013, according the report. Origination activity picked up steam in the wake of the 2008 housing bubble as the Federal Reserve kept interest rates near historic lows and homeowners took advantage of lowering their monthly payments. However, Blecher says the drop in mortgage rates toward the end of last year didn't bring an increase in refinancing activity, which shows "refi burnout"
"Most borrowers who have ability to refinance their mortgages have already done so. Barring any dramatic shift in overall interest rates, we've seen that activity dry up." Now he says it's up to the private market to start accepting more risk and loosen lending standards to keep originations from falling any further.
Last week, the Mortgage Bankers Association reported mortgage application activity, which includes both refinancing and home purchase demand, dropped 1.2% for the week ending March 28. "This reflects worsening affordability," says Jed Kolko, chief economist at real estate website Trulia. "Both prices and mortgage rates are higher than they were a year ago. It's becoming roughly 20% more expensive to buy a home because prices have risen around 10% last year; a one-point increase in mortgage rates raises a monthly payment by nearly 10%."
Lingering tight lending practices have also put pressure on monthly loan originations, with  Black Knight's report showing only 30% of loans last year were to borrowers with credit scores below 720.
"We are going to be looking for the private market to step in a little bit. Both the government and private market need to be a little more willing to assume risk," says Blecher. He adds that in 2013, 83% of mortgages originated came from Fannie Mae, Freddie, the FHA or were somehow government backed. That is lower than it was in the prior three years, but before 2005, the private market supported almost half of the market from an origination perspective.
"Right now, we are looking for opportunity in the markets, so that is really the primary thing with refinancing drying up, all eyes are where originations are going to come from," he says.
New mortgage regulations went into effect in January that change documentation and income requirements in loan creation. "We may still be in an adjustment period where lenders and borrowers are getting used to new rules and documentation requirements," says Kolko.
Home equity lending could also be a bright spot for the housing market. "With the increase in home prices and the increase in interest rates that we are seeing right now…home equity lending is actually another area that ..could be an opportunity for re-growth the market."
The Consumer Financial Protection Bureau's new rules that don't allow foreclosure to start until after 120 days of missed mortgage payments have pushed four-month delinquency starts up more than 100% since December.
"The foreclosure inventory has dropped over one-third over the last year so a lot of the inventory is resolved. The 90-day delinquent inventory we are getting back to levels that not quite pre-crisis, but we are getting to the high end of where we were before the crisis on some of these late-state delinquent loans. This is laying the ground work going forward," says Blecher.