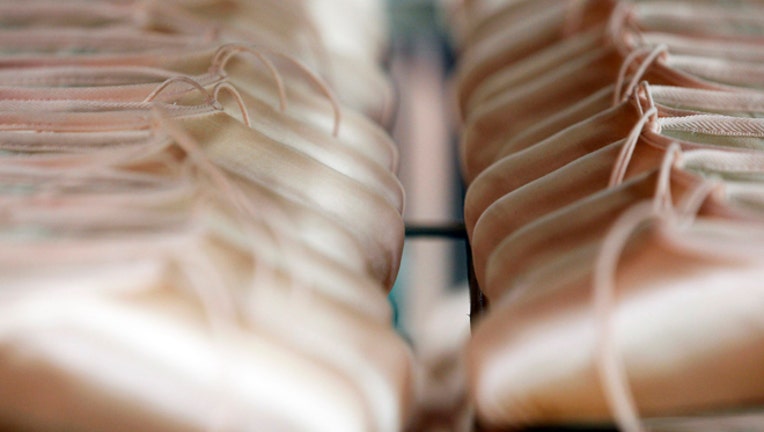 Under Armour is looking to grow its women's apparel sales – and a hot new ad campaign starring ballerina Misty Copeland may give the company the boost it needs to compete for women shoppers.
The campaign, whose tagline is "I will what I want," is estimated to cost around $15 million – the largest women's campaign yet for Under Armour (NYSE:UA). The Copeland video has already garnered over half a million views on Youtube since it went live on Thursday, and was named "Ad of the Day" on Friday by Adweek, which called it "jaw-dropping." The video features a voiceover reading rejection letters while Copeland dances in revealing Under Armour apparel.
Telsey Group senior retail analyst Kelly Chen said the ad shows that Under Armour is ready to play ball when it comes to women's athletic apparel.
"Women's [apparel] is $500 million in sales [for Under Armour]. Over the past few years, they've really seen great momentum with their women's business … and they've really recognized that women's is a very different business," said Chen. She added that the company has focused on fashion, hiring former Theory creative director Leanne Fremar, and increased the brand's presence in department stores.
"The third part is marketing. With the latest campaign, they show they've learned how to speak to women athletes and can relate the messages that resonate," said Chen.
Major Opportunity for Under Armour
Men's apparel is currently a much bigger business for Under Armour, which in its second-quarter earnings report said it expects to see net revenue of up to $3 billion in 2014.
But women's performance apparel is growing at a rapid clip, providing a huge opportunity for Under Armour. Chen says the category is seeing growth in the high singles to low double digits, outpacing the overall apparel industry, which is experiencing growth in the low single digits.
There's also a chance to gain market share from popular brand Lululemon, which has faltered in the past year after recalling too-sheer pants and controversial comments from then-CEO Chip Wilson. In May, Lululemon reported its Q1 revenue increased 11% to $384.6 million from Q1 2013, but the stock is down nearly 35% year-to-date. Under Armour, meanwhile, is up over 50% in 2014.
"It's a huge women's market out there, because women are wearing athletic apparel not just for working out … but also outside of what would be known as their gym moments," said Val DiFebo, CEO of advertising agency Deutsch NY. "What the ad does is appeal to a mindset which is about being able to do what you want to do, and that's the piece that is relevant and will draw a broad audience." DiFebo added that the $15 million spent shows the company is taking the female shopper seriously.
Kantar Retail Chief Knowledge Officer Bryan Gildenberg said Lululemon's recent snafus create an opening for Under Armour.
"The CEO missed the class on female empowerment and suffered from a lack of judgment that hurt the brand, but the core issue is that the brand doesn't perform very well and is too expensive for the level of performance it provides," said Gildenberg.
"With Under Armour, no one will ever say that the clothes don't work. So I do think it is quite possible they are looking at the nature of the opportunity that Lulu created and that it lends itself well to their positioning as a competitor," he added.
However, while most of the analysts and advertising experts told FOXBusiness.com the ad was a win for Under Armour, not all agree. Bob Grayson, founder of retail consulting firm The Grayson Company, said featuring a ballet dancer may be too far of a stretch for the Under Armour brand.
"Products created specifically for women tend to be viewed as softened … [or having] a little of the guts taken out," said Grayson, who said Under Armour has built a strong identity as a maker of tough, durable performance gear.
In contrast, Grayson said brands like Lululemon or Gap's Athleta have succeeded because they don't necessarily try to push the athleticism as much to their female customers. Grayson's firm did the due diligence for Lululemon when the company took its first private-equity investment.
"Lulu was really not an athletic brand – it was yoga," said Grayson, suggesting it's more of a lifestyle brand than a performance-apparel brand.
But Gildenberg said the athleticism seen in Copeland's performance in the video ensures that few viewers would see Under Armour as getting soft.
"I think that if they were prettying it up or the ballerina was wearing a tutu and pirouetting very ethereally, that would be a very different thing. They focused on a type of performance that resonated powerfully," he said.