Campbell's Soup 4Q Profit Narrows on Costs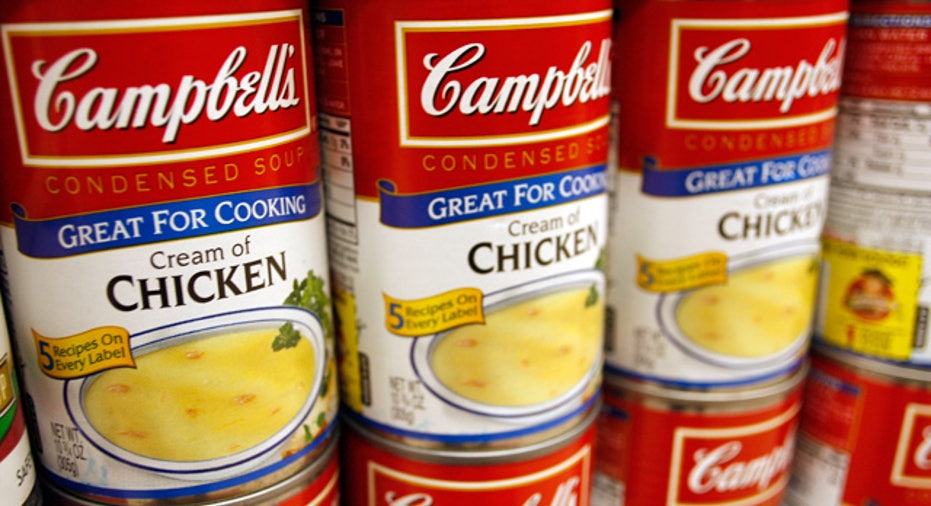 Campbells Soup (NYSE: CPB) revealed on Friday a narrowed fourth-quarter profit that just passed Wall Street expectations, as higher costs related to strategic initiatives kept margins lower despite stronger snack and beverage sales.
The Camden, N.J.-based soup, sauce and beverage producer posted net earnings of $100 million, or 31 cents a share, compared with $113 million, or 33 cents a share, in the same quarter last year.
Excluding special items, the company would have earned 43 cents a share, ahead of average analyst estimates polled by Thomson Reuters of 38 cents.
Revenue for the three months ended July 31 was $1.61 billion, up from $1.52 billion a year ago, trumping the Streets view of $1.57 billion.
Our fourth-quarter results were slightly better than expected, Campbell CEO Denise Morrison said in a statement. But we have more work to do.
The results were attributed by the company to gains in its global baking and snacking segment, as well as progress made to stabilize its U.S. Simple Meals business. Lower promotional spending also helped fuel stronger soup profit despite lower volumes.
However, its profit slipped as the company continued to invest heavily in strategic initiatives, and the food giant said it will continue to pour money into its turnaround strategy throughout 2012.
As Campbell's heads into a new fiscal year, Morrison said it will build on the foundation for a new Campbell with a renewed focus on meeting consumers needs.
It plans to implement new strategic initiatives to extend brand and product platforms and drive international expansion in priority markets, however it only predicts fiscal 2012 sales growth to be between 0% and 2%.