Cambodia deports Chinese accused of operating online scam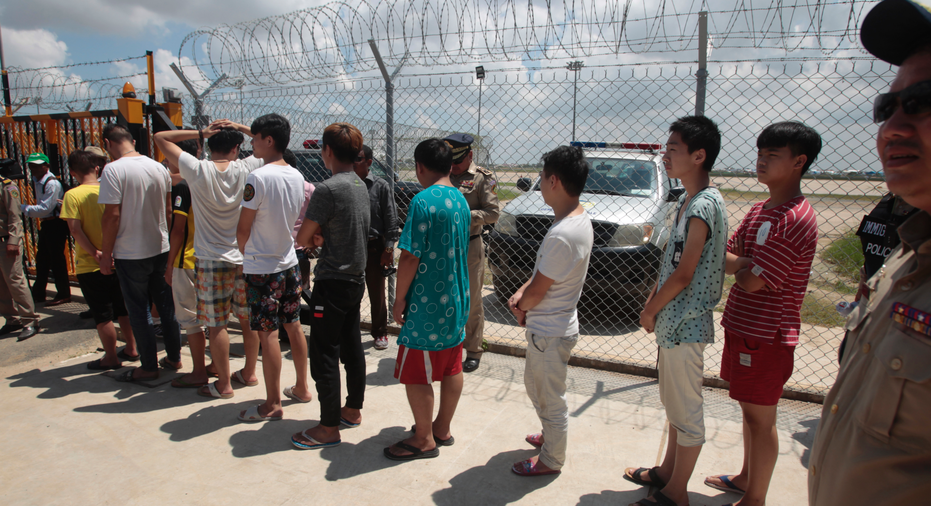 Cambodia on Thursday deported dozens of Chinese citizens accused of extorting money from women in mainland China with threats to circulate naked images of them online.
Gen. Ouk Haiseila, chief of the Immigration Investigation Bureau, said the 74 suspects left the Cambodian capital on a plane sent by the Chinese government.
Online scams by Chinese gangs that operate from foreign countries and target mainland Chinese are common throughout Southeast Asia.
Indonesia deported more than 140 Chinese and Taiwanese nationals in August who were accused of extracting millions of dollars from businesspeople and politicians in China by impersonating Chinese police.
Ouk said the gang in Cambodia contacted women over social media and tricked them into sending nude or erotic photos.
Members of the gang, which included 14 women, then extorted money by threatening to spread the images online.
Since 2012, Cambodia has deported at least 1,000 Chinese and Taiwanese to China.
China is a key ally and economic benefactor for impoverished Cambodia. It has provided hundreds of millions of dollars in aid and investment over the past decade while Cambodia has sided with China in its disputes with other Southeast Asian nations.