Calpers to Vote in Favor of Stripping Dimon of Chairman Title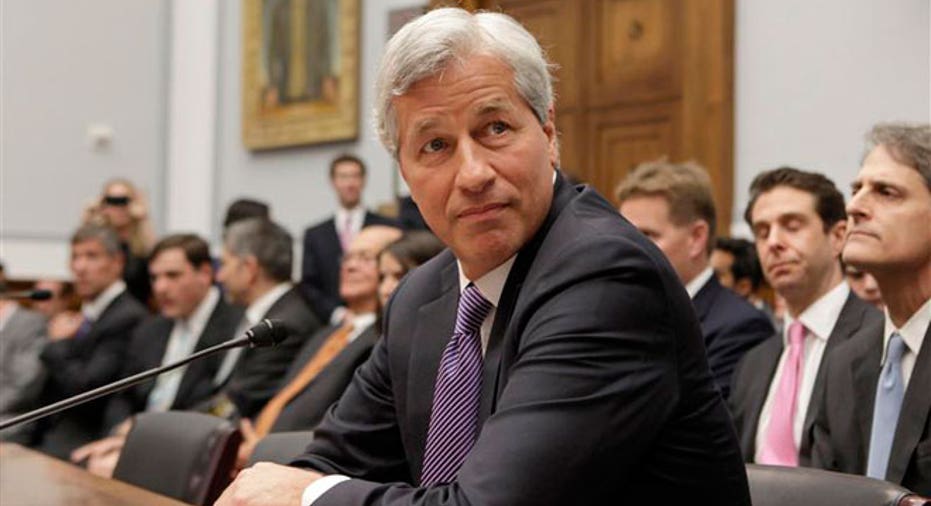 Calpers, the massive California pension plan, on Wednesday became the latest major voice to endorse a nonbinding proposal to strip J.P. Morgan Chase (NYSE:JPM) CEO Jamie Dimon of his chairman title in the wake of the London Whale scandal.
The support from Calpers, which also voted for a similar proposal last year, comes on the heels of the two largest U.S. proxy advisory firms throwing their weight behind a bid to separate the CEO and chairman titles at J.P. Morgan.
"There's a fundamental conflict in combining the roles of chairman and CEO," Anne Simpson, the director for corporate governance at Calpers, told The New York Times. "It's all thrown into stark relief when you're dealing with a company that's too big to fail."
New York-based J.P. Morgan declined to comment on the news.
The nonbinding vote on the split is scheduled for May 21 at J.P. Morgan's annual meeting.
The support from Calpers, one of the biggest institutional investors in the U.S., is unlikely to tip the scales as the fund owns just 6.68 million shares, equaling about a 0.02% stake.
Last year's split proposal received 40% support, but was held before the London Whale debacle that caused $6 billion in losses.
Dimon told a group of investors at a private meeting this week that he wants to remain chairman and CEO, saying "this is what I enjoy," according to The Wall Street Journal.
While Dimon hasn't been part of J.P. Morgan's outreach on the split proposal, he told shareholders at the meeting: "If anybody in your firms wants to talk to me, call me up."
Three major investors, BlackRock (NYSE:BLK), Vanguard Group and Fidelity Investments, which control more than 12% of J.P. Morgan's shares, have yet to be persuaded to vote against the split proposal, the Journal reported.
On the other hand, Christopher Davis of Davis Advisors, which owns 7 million J.P. Morgan shares, told the Financial Times he supports the board.
"To have a vote of no confidence by the shareholders of that company is an insulting and morale-sapping type of outcome," he told the paper.
Proxy advisor Glass Lewis urged shareholders on Tuesday to vote in favor of the split proposal, citing the London Whale incident.
"Given the massive trading losses at the company, we believe shareholders would benefit from independent board leadership to prevent such loss of shareholder value in the future," Glass Lewis said.
Shares of J.P. Morgan rallied 1.73% to $49.99 Wednesday afternoon, leaving them up almost 14% on the year.