C.J. Wilson, Former Baseball Star, Turns to Car Dealerships and Racing
C.J. Wilson worked a lot of jobs before he made it to the major leagues. The two-time MLB All-Star pitcher flipped burgers, folded clothes, sold health food and worked as a personal trainer, to name a few.
So it should come as no surprise that after ending his baseball career in 2016, Wilson wasn't about to hit the links in retirement.
Today, Wilson focuses full time on his career as an automotive dealer, the owner of a racing team and, starting this week, a professional racecar driver. On Thursday, Wilson will get behind the wheel for the first time in the Porsche GT3 Cup Challenge USA.
"Cars are one of the biggest passions that I have, and I really enjoy the business aspect of this," Wilson told FOX Business in an interview. "I don't golf. I'd much rather be a business guy."
The California native is the proprietor of 15 car and motorcycle dealerships that employ more than 150 workers, as well as CJ Wilson Racing, which fields three cars in races sanctioned by the International Motor Sports Association (IMSA).
"My goals are to win Le Mans and run a successful car dealership," he said, referring to the famed 24 Hours of Le Mans race in France.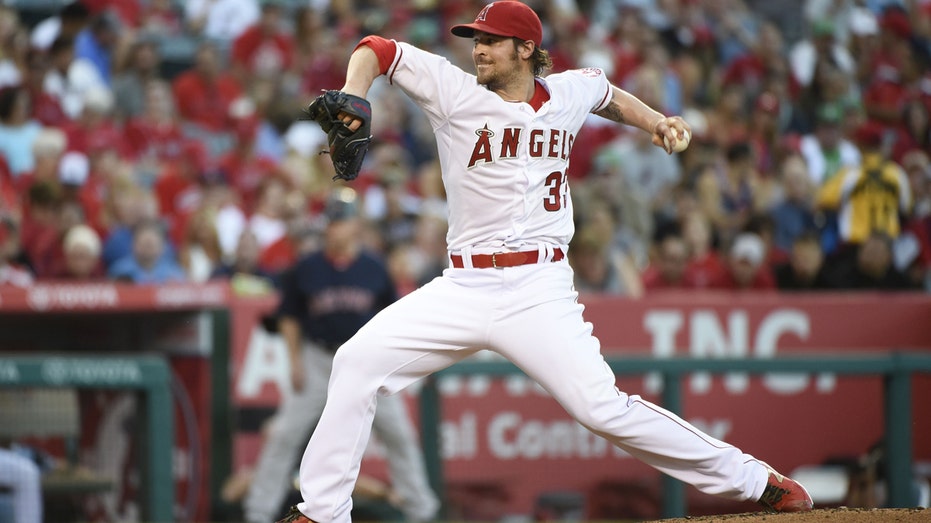 Business and racing are Wilson's line of work following 11 seasons with the Texas Rangers and Los Angeles Angels. In his baseball career, Wilson compiled a 94-70 record and a 3.74 ERA. He also played in three postseasons, making three World Series starts with the Rangers in 2010 and 2011.
Wilson, who signed a 5-year deal worth a reported $77.5 million with the Angels after the 2011 campaign, missed the 2016 season due to a shoulder injury. Instead of securing a new contract as a free agent in the offseason, Wilson chose to focus on his other ventures full-time. He said a variety of factors, including injuries and his businesses, led to the decision.
"I knew it was not a good idea to pursue [a deal] unless it was a really good fit, and if so, it would just be a one-year deal," Wilson said. "It was time to let somebody else play."
His transformation into a two-sport athlete will be complete this week, when he makes his debut Thursday in the No. 33 Porsche 911 at Sebring International Raceway.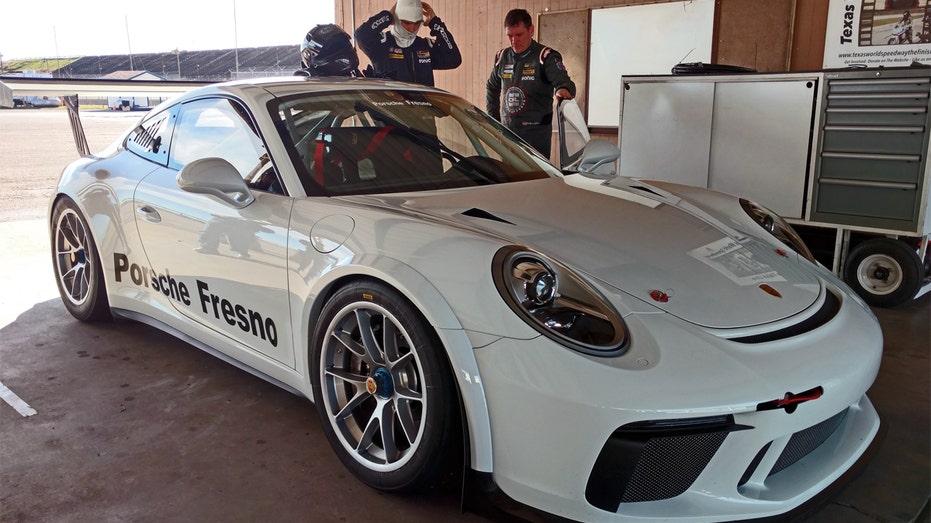 Wilson's team, based out of Austin, Texas, quickly saw success on the track following its launch in 2011. CJ Wilson Racing's Stevan McAleer won the Mazda MX-5 Cup in 2012. A year later, McAleer and Marc Miller won two races together in the Continental Tire SportsCar Challenge, and McAleer earned Rookie of the Year honors that season. In 2015, McAleer and Chad McCumbee won the championship in the Street Tuner (ST) class. The team moved up to the Grand Sport (GS) class last season with two brand-new Porsche Cayman GT4 Club Sport race cars.
The 2017 season opener for the Continental Tire series—IMSA's second-tier series—was a strong day for CJ Wilson Racing. In the Rolex 24 at Daytona, Miller placed second and Damien Faulkner third versus their GS competitors.
In addition to representing his own team, Wilson reached a deal Monday to race for United Autosports in Europe.
From Racing to Selling Cars
Wilson, whose personal car collection includes a $1 million-plus McLaren P1, is no novice on the track. He has been racing cars and motocross for a decade, activities that he says made him a better athlete on the field. When you've experienced entering a turn at well over 100 miles per hour, pitching with a runner on third seems like a small problem, he explained.
Teams often limit athletes from some activities off the field, so Wilson was careful to drive safe cars and tracks to avoid running afoul of his baseball contracts.
"I couldn't afford to make a mistake because I could lose my contract," he said. "It's a very responsible way to learn any skill."
It was also early in his baseball career that he first considered buying a dealership. Helped in part by the success of his racing team, Wilson scored a deal in 2012 to buy the Mazda dealership in Countryside, Illinois.
For Wilson, the initial leap into the car business was a long-term investment. Wilson Automotive Group has grown to include Porsche, Audi and BMW dealerships in Fresno, California; a McLaren dealership in Scottsdale, Arizona; and a total of four Mazda stores. The company also has a McLaren store coming soon in Chicago.
Wilson Cyclesports runs several motorcycle dealers in Illinois and California, selling BMW and Suzuki bikes, among other brands.
The three Mazda dealerships in the Chicago suburbs "have been killer successes in terms of sales rate and customer satisfaction," Wilson said. In fact, Wilson's group is one of the largest sellers of Mazda vehicles in North America.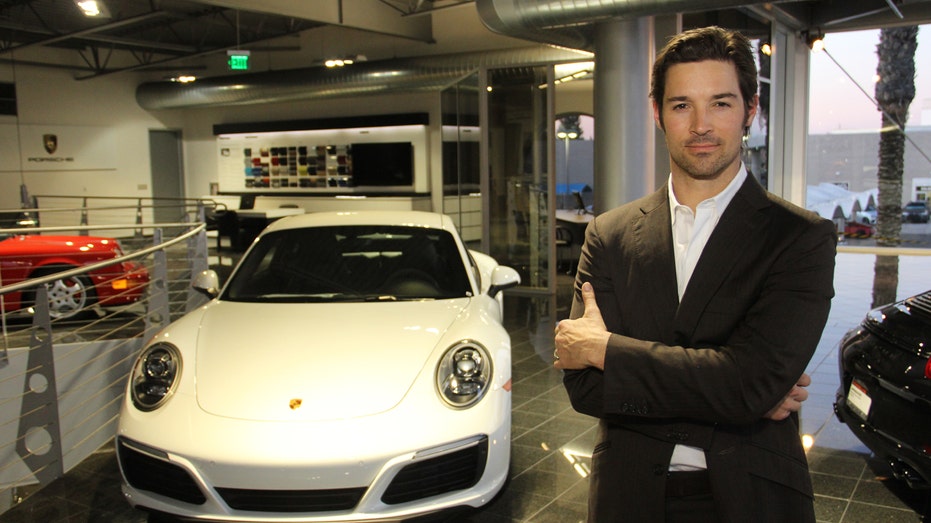 Wilson, keeping in mind that some businesses do too much at once, said he focused on growing his business at its own pace. The latest additions to Wilson's auto empire were Porsche, Audi and BMW of Fresno, dealerships that he acquired earlier this year.
As a professional athlete, Wilson was able to translate some of his training to the business world. "I understand time management well and the diligence it takes to be successful at something," he said.
However, he believes the relationship between the two is very small. Wilson sees himself as an entrepreneur and racecar driver first, not as a retired athlete.
"You have to look at the situation fresh," he said. "My goal as a car dealer is to sell as many cars and to have as many happy customers and happy employees as I can. If you do those things, you'll have a sustainable, long-term, profitable business."