BYOD Drives Demands For Better Wi-Fi at Work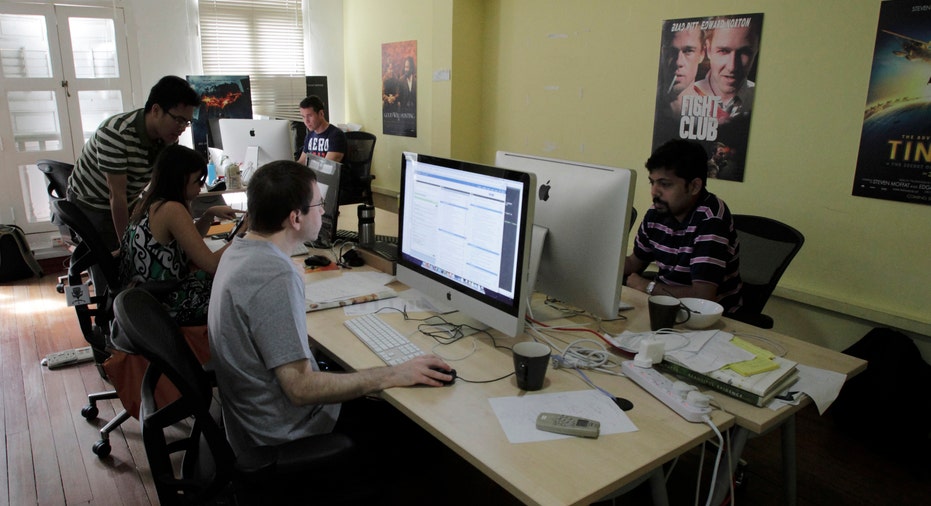 The demand for improved Wi-Fi access in the office is on the rise, as more and more employees are relying on their mobile devices for work purposes, a new study finds.
Research from network communications provider Ubiquiti Networks discovered that 70 percent of employees believe their productivity suffers when Wi-Fi isn't readily accessible in the workplace, while more than half said work related apps often can't be used due to poor Wi-Fi availability or reliability.
"Wi-Fi has become a must-have capability for mobile workers — it's impacting revenue and worker productivity for businesses of all types and sizes," said David Hsieh, chief marketing officer for Ubiquiti Networks. "Increasingly powerful mobile-device capabilities mean user needs are outpacing existing networks in terms of accessibility, dependability and performance."
Of the 84 percent of employees who reported having Wi-Fi at work, 44 percent gave their employers a "B" grade for Wi-Fi availability and performance. The study shows that when ranked by industry, advertising/marketing/PR, agriculture, insurance, telecommunications and technology scored the highest marks, while transportation, government, automotive, retail and food services scored the lowest.
When examined by city, employees in Minneapolis, Los Angeles, Detroit, San Francisco and Seattle had the highest Wi-Fi satisfaction. The areas where workers were found to be least happy with their office Wi-Fi availability and performance include Sacramento, Calif.; Denver; Boston; Philadelphia; and Cleveland.
The research found that the biggest Wi-Fi complaints are unreliable signals, lack of availability and security concerns. Overall, 65 percent of those surveyed said their office Wi-Fi is simply not fast enough.
"The accelerating demand for Wi-Fi everywhere means businesses need to plan for the future," continued Hsieh.
The study was based on surveys of 1,000 U.S. working professionals ages 18 and older.