Buying Property for Your College Student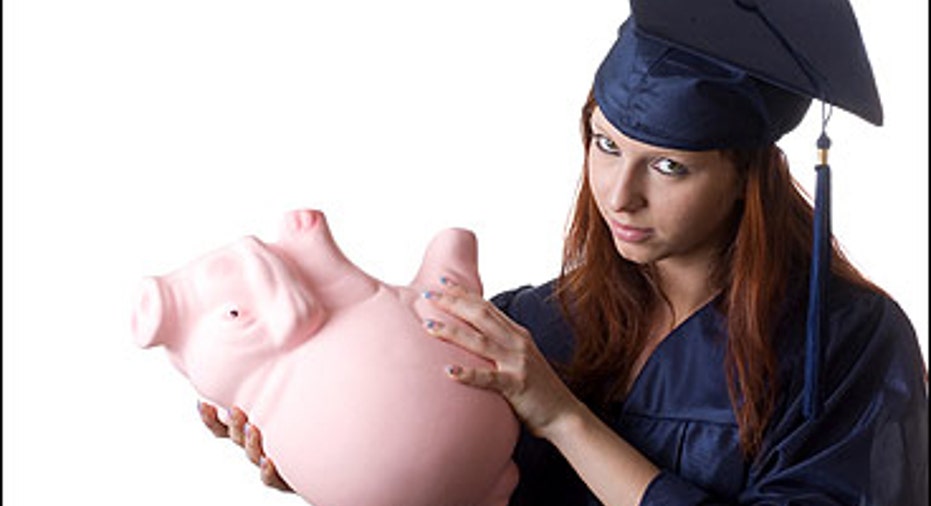 Dorm living is a rite of passage for many students, but it can be a hefty expense to go along with already-high tuition prices.
To defray the cost of lodging, some parents are purchasing properties to rent out to students and eventually make a return on their investment. Some students and their families are pushed out of on-campus living due to housing shortages and are forced to look for rentals.
According to Michael Zaransky, CEO of Prime Property Investors, across the country there are only enough dorm beds to accommodate about 30% of the student body, which means 70% are living off campus.
"At most major universities housing costs are rising pretty substantially," says Zaransky. "Generally the total yearly cost exceeds the amount of a twelve month lease for nearby campus housing." Most colleges and universities break up the housing costs into two semesters, with students living on campus for an average for 10 months. Dorms fees often include meal plans, but even when taking food costs into account, renting a place off campus tends to be more cost-effective for families.
Many schools require freshmen to stay on campus to help them become accustomed and acclimated to college life, but off-campus living can also provide students real-life responsibilities and budgeting skills.
Zaransky says parents have choices on how they choose to house their students off campus. They can rent from private landlord, go through a rental building or company, or directly rent t a condo or single family home near campus.
In some parts of the country, typically areas with large schools, Zaransky says there are a growing number of luxury-type apartment communities that are targeting college students. "It's akin to a luxury resort hotel," says Zaransky.
While renting an apartment for your student will save money, parents have to decide if their child can handle that level of responsibility and freedom. Dorm living comes with rules and standards students must meet, and there's an added safety component.
Zaransky recommends to parents going the rental route choose a place that has a quality landlord with rules and regulations like, no long-term guests or major parties.
"You're best to rent from a professional and established landlord that has onsite management and maintenance rather than someone who owns a couple of units in town but isn't there to provide service and maintenance," he says.
Another option that became more common after the housing bubble exploded and as interest rates remain at rock-bottom levels, although more common during the housing boom but still being used by parents, is buying a condo in lieu of putting their child in a dorm room or rental. This makes sense for people that have the cash to put down, can get the property at a good price and are confident they can sell it once junior graduates from college, says Steve Caron, an associate broker at RE/MAX Preferred Properties in Knoxville, Tenn.
In addition to hopefully making a return on the investment, Caron says the cost could dwindle if other students move in and pay rent. "It depends on the big picture," he says on whether buying a home to house students makes financial sense. "In some cases you wouldn't be able to do it if prices are out of sight."