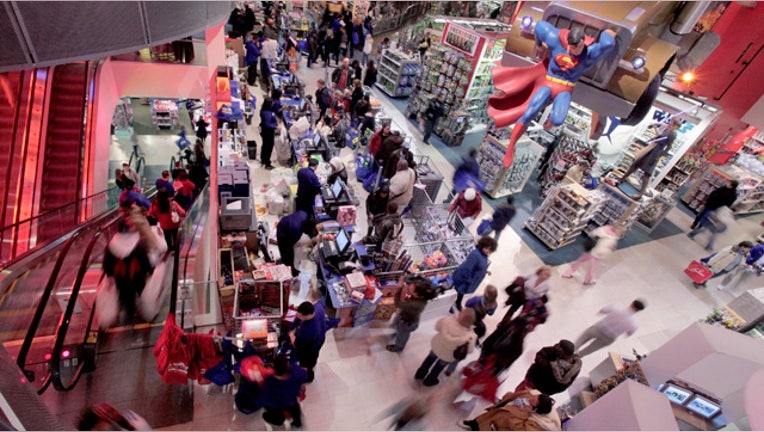 Welcome to OnSale at FOXBusiness, where we look at cool stuff and insane bargains.
Find a great gift for the T-shirt lover in your life and do good at the same time. A $5 stocking stuffer adds a little extra flavor to any beverage. Keep your ears warm while rocking around the Christmas tree. And get a great deal on fancy photos.
Chari-Tees
Los Angeles company Upperatus makes one-of-a-kind, limited edition T-shirts designed to promote a specific charity on a monthly basis and they are great gifts for the person who has everything.
The organic T-shirts, made right here in the USA and shipped using environmentally-friendly materials, are priced at $24 and up. The designs are created using PVC-free, water based ink and a portion of the proceeds go to supporting a select charity. Last month's charity was Santa Monica-based Heal the Bay, a non-profit determined to clean up the beach. This December, Upperatus is supporting Habitat for Humanity Greater Los Angeles.
Gift a T-shirt this year for Christmas and help build a house for a needy family. The shirts are on sale until Dec. 31st so pick yours up soon!
Added Flavor
The folks at AllModern.com have a unique – and cheap – stocking stuffer. The Umbra Sombrero Bottle Top Juicer lets you add a little lemon or lime to your bottled beverage.
AllModern has something for everyone, from Techies to Pet Lovers to Chefs. Right now, the site's offering price discounts on lighting, furniture and toys. Each bottle top is $4.99 and purchases over $69 ship free.
Surround Sound
Footwear company UGG Australia has a great way to keep your ears warm while you listen to music on the go. A great gift idea, the one-size earmuffs feature ribbed knit on the outside and Ugg's signature shearling on the inside. The Great Jones Earmuff with Speaker Technology come in black, white and camel and cost $85 per pair. You can order them at UggAustralia.com and Nordstrom.com.
Frame Job
Send a special keepsake with your holiday card this year. Aluminyze takes ordinary photographs and turns them into frameless, standalone artwork that's scratch-resistant and waterproof.
This great gift idea comes in a variety of shapes, from squares and rectangles to hearts, and can be displayed a variety of ways on a white or silver surface. Right now they're offering some great deals for the holiday season. Between now and December 9 you can get 40% off your entire order with code Holiday40 and between December 10 and 16, take 30% off your order with Holiday30. OnSale readers get an extra bonus – free shipping with FOX4012FS now through Dec. 9 and FOX3012FS Dec. 10 through 16. Check it out at Aluminyze.com.
Know of a killer deal or insane bargain? Email the goods to OnSale@FOXBusiness.com or follow us on Twitter and share the wealth.