Buy a Second Home Before You Retire?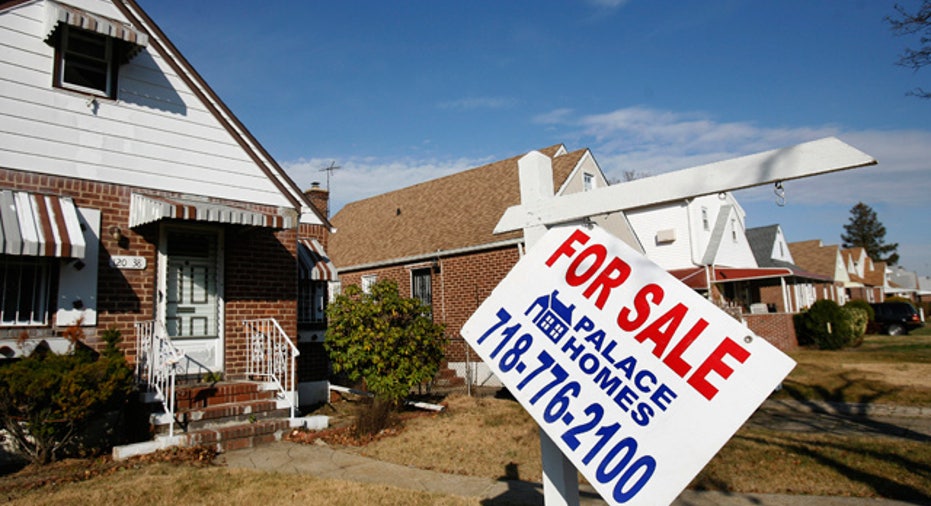 If you have plans to buy a home at the beach, in the mountains or in the desert for your retirement years, you might be tempted to take the plunge and buy your future home now while interest rates and home prices are low.
Financial experts say buying your retirement home five to 10 years before you stop working could be beneficial. However, people in this age group should be aware of the risks of tying up money and perhaps losing flexibility with a second home purchase.
"While there's no denying that we have historically low interest rates and low home values right now, anyone considering buying a second home before they retire needs to run the numbers," says Kimberly Foss, president of Empyrion Wealth Management in Roseville, Calif. "People get stars in their eyes sometimes at the prospect of retirement, but the reality is that they may not be able to afford to buy another home right now."
Foss says she recommends clients max out their 401(k)s and make sure they have adequately insured their future before thinking about buying retirement homes.
"I recommend that people have 12 months' (worth) of expenses in the bank as an emergency fund," Foss says. "If they choose to buy another property, they will need extra money to cover those expenses, too. Even if they choose to rent the property for income, they need to have six to 12 months' of upkeep and rental income covered in their savings in case they don't have a renter for a while."
Financing another home before retirement
For 50- and 60-somethings with plenty of discretionary income, buying a home with cash is an option. Others need financing.
There are three basic options for financing a home, says Patrick Cunningham, vice president of Home Savings and Trust Mortgage in Fairfax, Va.
The home can be financed as an owner-occupied home if the buyer lives in it as a primary residence, as a second home or as an investment.
"Second-home financing means that you will need to qualify to pay the mortgage on both your current home and your second home," Cunningham says. "If you need some additional income to qualify for the loan, you can rent the property, and a lender will use some of your rental income for a loan approval."
Cunningham suggests that financing a property as a second home rather than as an investment property is the better option because interest rates, qualification guidelines and down payment requirements are generally more lenient on second homes than on investments. He says an investment loan always requires a down payment of at least 20% or 25%.
People getting ready to retire might want to consider the benefit of buying homes before they stop working because a mortgage approval could be more difficult to obtain without an income.
"Conventional loans are written off your income, and you have to prove you have the means to repay the loan," Cunningham says. "You may not be able to do that based on dividends from your retirement savings. If you are concerned about qualifying for a mortgage after you retire, you could be better off applying for one earlier."
Rental income
Foss says one of the primary benefits of buying a home before retiring can be the generation of rental income.
"Income from a rental property can act as a hedge against the low interest rate environment we are in and against future inflation because you can raise the rent to offset inflation when it hits," Foss says. "If you turn the property into a rental property until you are ready to live in it, you also gain some tax advantages."
Foss says if you can handle the expense and hassle of a rental property, this could be a good way to use the property before it becomes your primary retirement residence.
Property choices
Charles Duck, president of Charles Duck Real Estate in Phoenix, says the pre-retirement buyers he works with are looking for bargain-priced luxury homes because they offer more certainty of future appreciation.
"Some people are deciding to buy now and leave the property empty for a while or to use a place as an occasional vacation home," Duck says. "Others decide to rent the property until they are ready to use it. The important thing for all these buyers is to find a latchkey property so that they can travel or live elsewhere and not worry about it."
When choosing a home a few years before retirement, Duck says the first consideration should be the location.
"Many retirees want an urban-suburban location where they can walk to amenities and restaurants," Duck says. "The important thing is to look at this property like any other investment and evaluate the potential resale value based on the location, community amenities and floor plan."
Duck says this cohort of buyers should consider looking for low-maintenance houses with all the living spaces on one floor, so the future retirees can avoid climbing stairs.
Flexible Plans
Foss says if you are 10 years or more away from retirement, you may want to opt to rent a vacation home for a month at a time in order to avoid getting stuck with a permanent decision about your retirement destination.
"People change a lot between age 50 and 90, so I like the idea of keeping your options open and allowing for flexibility," says Foss. "Buying your retirement home early can be a great option, but I recommend that people do this with the mindset that it is a rental property with the option of using it as a vacation home later rather than getting locked into a retirement plan."
Cunningham says to have a backup plan for a second home, including an estimate of rental value in case the home cannot be sold for a profit if you change your mind.
"Buying a second home is not for people who are just getting by," says Cunningham. "This should only be a choice for people with the income and assets to handle it."