Business Owners Given Grant Money With Sandy-Recovery Loans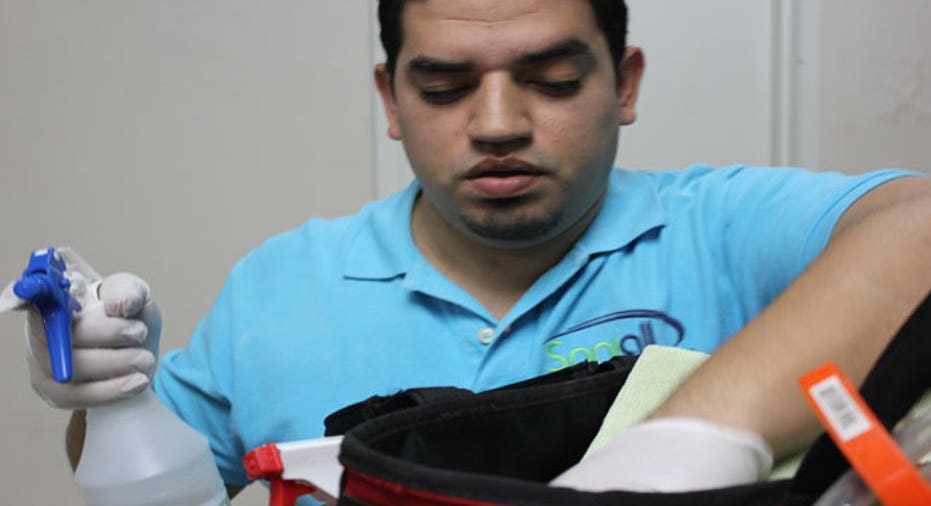 Paul Mendola was expecting this holiday season to be big for sales, considering it would be his first with an actual retail location. The owner of Bohemia, Long Island-based Papa's Country Porch hand makes pies and desserts. After some successful runs at local markets and stands, Mendola opened his own store last February.
However, his expectations for increased foot traffic last month in the weeks leading up to Thanksgiving and the holiday season were severely derailed in the wake of Superstorm Sandy, which decimated parts of Long Island.
Mendola began to cancel pending orders ahead of the storm, and lost nine days of business after Sandy hit due to power outages. All of his refrigerator and freezer stock went bad, and once the power did come back on, people weren't in the mood for pies.
"The momentum was gone," Mendola said. "They were so preoccupied with the storm and their homes, no one was thinking about Thanksgiving. They just didn't have it on their minds, and it wasn't in their heart to do it for Thanksgiving."
In all, Mendola estimates he lost nearly $10,000 due to the storm—a loss he says he knows is small compared to what others suffered—however for a new store, it was a big hit. He reached out to nonprofit micro lender Accion, who provided him with a $10,000 Sandy Recovery Business Loan, as a part of the lenders' new effort, along with a $1,500 grant to build back the momentum he lost during the storm.
Paul Quintero, CEO of Accion East and Online, said the program is being funded by The JPMorgan Chase Foundation, which provided $725,000 in loan capital and $108,000 in grant funding, allowing loan recipients to receive additional grants of 15% of the amount they borrow from Accion. The fund surprised borrowers with the news of their extra grant money once they were approved for lending.
The program offers loans at zero percent interest rates and zero payments for the first three months, and then a fixed rate of 4.99% from there on.
"We are unique because we have focused on the credit-challenged businesses affected by Sandy," Quintero said. "Most lenders and banks started at 650 credit scores, and we start at 525. We have more flexibility on the credit side, and go to visit the sites, so it's more personal."
The loans are being used for working capital, Quintero said, and Accion has 15 loans already in the pipeline for the recovery program. From application to cash-in-hand, the process takes 10 days or less.
"We want to have a quick response over the next two-to-three months," he said.
Octavio Hoyos, owner of Saniell Commercial Cleaning Services in Howard Beach, Queens, lost two work vehicles in the storm surge, as well as his equipment. Hoyos started his business in April 2010. He said he lost about five days worth of capital due to the storm and its subsequent transportation issues.
Prior to Sandy, he received a $15,000 microloan to begin building his business, and after the storm, Accion decided to award him a grant of $2,250.
"We lost at least $2,500 to $4,000 from the storm," Hoyos said. "I keep getting business, but need the cash flow to provide for my payroll, so customers will continue to come."
He said he will use his grant and loan money to buy new equipment for his four-person family business.
Mendola is using some of his loan to put out his first radio advertising campaign for what's left of the holiday season.
"I want to grow, and do the advertising which I had not been able to do," he said. "It's a nasty Catch-22. Unless you let people know you are here, they won't come, but you need the money to go in for the advertising."