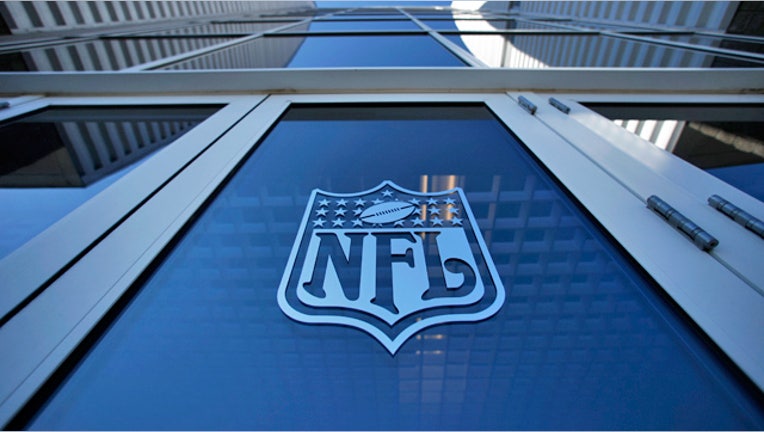 After 11 years in the NFL, former linebacker Dhani Jones traded the gridiron for the boardroom. Find out how his years of football experience translate to entrepreneurship.
Linebacker. TV host. World traveler. Philanthropist. Entrepreneur. Dhani Jones' list of interests and careers is almost as long as his 11-year run in the NFL — and he's showing no signs of slowing down.
As a linebacker with three NFL teams, his previous job description required him to stuff running backs and sack quarterbacks. His show "Dhani Tackles the Globe" on the Travel Channel required him to try new sports across the world. Now, Jones is aggressively tackling a business career. His diverse portfolio of business ventures, including creative agency VMG Creative, the Bow Tie Café  and Bow Tie Cause, is earning him accolades with fans and customers.
Jones, who recently authored a book about his life experiences, shared some insights on his transition from sportsman to businessman. Here are the lessons he's learned on and off the field:
Be focused, disciplined and passionate
There are many similarities between professional athletes and entrepreneurs. For one, both must be extremely focused. Also, both must follow a strict regimen to refine and develop their skill set. Yet another factor, however, is an intangible: edge.
"You either have the edge or you don't," says Jones. "If you're not excited about what you do — the highs and lows, the challenge of it all — and you're not passionate about building your business or your team, maybe it's time for a change."
Analyze the competition
Professional football players spend more time analyzing game film of competitors than actually playing on the field. Why? This provides a critical advantage during games — or, for business owners, in the market.
"Being nimble and ready to react is important on the football field," Jones says. "But it's even more important in the business world. Film study on guys like Peyton Manning and Tom Brady is like market research. Ultimately, if you spend enough time and pay close enough attention to detail, you can anticipate change before it occurs."
Plan for the long term
The average professional football player's career lasts a little more than three years, according to the NFL. Nothing is guaranteed on the gridiron. So early in Jones' stellar 11-year NFL career, he began planning for the future long before his playing days were over. This can be helpful for business owners as well.
"We live in a fast-paced society that translates into explosive, exponential business growth — it's at one moment very successful, and the next moment it's on its way out," says Jones. "Much like the [NFL], you are the most important person — the most skilled athlete on the team — until the more important, even more skilled athlete comes along. Planning ahead and [having] a transitional forecast is a must."
Set high goals — what's your Super Bowl?
Throughout his career, Jones has competed in football's biggest games. In 1997, he played on the University of Michigan's national championship team. He also competed in Super Bowl XXXIX with the Philadelphia Eagles.
"In business, your Super Bowl or national championship might be selling your company. For some it might be a monetary marker, and for others it might be lasting for 10 years," Jones says. "It's reaching your level of expectation and then exceeding it. In my business career, my championship is every day knowing that in some way, shape or form I'm affecting change."
Win by overdelivering … and celebrate your victories
A team is measured by how many wins it has tallied at the end of the season. In business, a season could be a quarter, holiday season or fiscal year. For Jones, wins are all about scoring game-winning touchdowns for clients by overdelivering.
"'Wins' in business are when the client is lost for words," says Jones. "You acquired the business for a reason — they either sought you out, or you found a way to get your foot in the door. Now that the project is yours, make it the best project and show that you're even better than you led [them] to believe."