Business Education, One Prison at a Time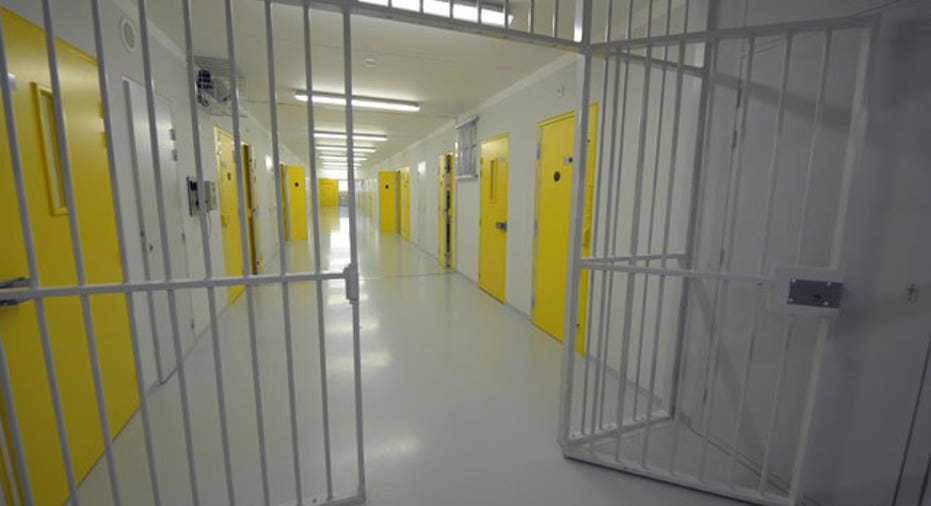 There is ideally a moment or two in our evolution into emotionally intelligent beings where we recognize that we have been taking some things in life for granted.
Such have been the pivotal moments for Brian Hamilton -- co-founder and CEO of Sageworks -- since creating and executing his companys community outreach program called Inmates to Entrepreneurs.
The idea, according to its Web site, is to educate inmates on how they can start productive, low capital businesses upon their release from prison. In addition to providing a valuable service to people who need it, it never occurred to Hamilton that what the program might do for him is make him appreciate his upbringing more and see his natural entrepreneurial spirit as a gift he can bestow. In other words, not take those things for granted.
Equipped with an MBA from Duke (to go with an undergraduate degree from Sacred Heart), Hamilton runs a well-respected company whose tagline is, The leader in the financial analysis of privately held companies. Based in Raleigh and founded in 1998 with Sarah Tourville, Sageworks started becoming profitable four or five years ago. It was around then that he started thinking about community outreach more seriously than the disjointed giving they had been doing.
We didnt have a theme, Hamilton said in our recent interview. Im not big on lets do these five different things. Id rather do one thing well. So I said, what could we do well? What do we know that other people dont know where we could add a lot of value to the marketplace in an area that needed it?
At about the same time, Hamiltons cousin killed himself in jail. That horrible experience, coupled with something memorable from Hamiltons past, brought the idea of work with prisoners to mind. In the early 1990s, he had accompanied his friend, Rev. Robert Harris, to different prisons in North Carolina where he did ministry work.
I was always interested in entrepreneurship and I had always been running businesses since I was a kid, Hamilton said. [Harris] said, Maybe youd like to come along. I know some of them are interested in starting some businesses and maybe you can help them.
While those visits made an impact and planted a seed, Hamiltons outline didnt become a full-fledged program then because he was ambitious and focused on starting a company. Over a decade later, though, here he was contemplating his successful companys community outreach possibilities and it all just came together.
It develops a kinetic energy, Hamilton said. You do one and you get referred to another one. Its sort of taken off from there.
Hamilton administers a one-day course to the prisoners; his students usually have fewer than six months left to serve. He has seen that once he leaves they often need further guidance, so he is building a network of mentors in South Carolina, North Carolina and Virginia -- who are ex-convicts running businesses or entrepreneurs who simply want to make a difference.
Theres a credibility feel [with the mentors], he said. Right now I run a bigger company. Its kind of hard for people to relate to. The fact [is] that 20 years ago I had to start like everybody else.
That combination of being a self-starter and an MBA brings its own special magic to the program because Hamilton also possesses a great deal of empathy and has a grip on reality. So often high-minded business gets caught up in business plans and venture capital, but Hamilton has started businesses with under $200 and he knows thats a better fit for disenchanted and defeated prisoners. Think service businesses like lawn mowing, landscaping or window washing.
"Honestly the biggest obstacle we have in the program is the same obstacle I have when I teach at Duke, he said. Its that people just dont do it. I think theres some big fear out there, I dont know what it is, some fear of the unknown, and they dont end up starting a business.
They think its this big deal. Sometimes when people talk to me theyre like, youre a real risk taker. No, Im not. Ive been doing this for my whole life. Its just like drinking water to me. Its not risky if you know what youre doing. I would argue that its less risky than working for a corporation these days. You never know when youre going to get laid off.
I gently suggest here that perhaps hes taking for granted his own natural entrepreneurial gift, but clearly Hamilton has already given that plenty of thought. He points out that of the 27 million businesses in this country, only 8 million have employees. The program is essentially about giving inmates the hope, the spark, the possibility of a way to make a productive living on the outside starting from nothing, the way he knows how. He takes them through case studies and gets them thinking about what they would do in various scenarios.
Our whole program is around, how do you get your first customer? he said.
One of the major awakenings Hamilton has had around this is that so much of the inmate population doesnt understand the simple concept of the relationship between ones actions and ones results.
Thats so much a part of you that you never think about it, Hamilton said. If you want to cut an extra 10 pounds, you cut your calories. If you want to get a better grade on a test, you probably study a little bit more. If you want to save a little more money, youll probably put some money aside. If you want to drive faster youll put the accelerator down. These are things that youve learned at a very, very early age. Most of us are not thankful to our parents.
To the inmate population &the great enemy is unseen. They did not have positive affirmation that if you try to swing a baseball bat a hundred times, youll probably get better at it and get more hits. So if you think about that on a root level & do you realize how insidious and dangerous that is? In other words youve got a large segment of this inmate population running around thinking the world is random ... because they never had those formative experiences when they were younger. And it breaks my heart because its all stuff we just accept.
Hamilton points to his father working with him in the backyard for hours to help shape him as a young pitcher and he excelled at it. Actions equal results. By extension, that translates simply in business.
If you say youre going to show up and mow someones lawn at 2 oclock, then show up at 2 and do it, he said. Dont be late. If you say youre going to weed a garden, then do it. Do what you say youre going to do. Its almost so simple that weve made it very difficult.
Some success stories have come out of Inmates to Entrepreneurs and Hamilton knows that will continue.
If we can just help a couple of people Im happy, he said. Were not going to be numbers people, you know what I mean? We have helped a lot of people. Weve spoken to thousands of inmates, but we just want to incrementally change things for a couple of people. And thats good. That to us is very good.
The evolution continues.
Nancy Colasurdo is a practicing life coach and freelance writer. Her Web site is www.nancola.com and you can follow her on Twitter @nancola. Please direct all questions/comments to FOXGamePlan@gmail.com.