Burger King Devours 3Q Estimates as Expenses Plunge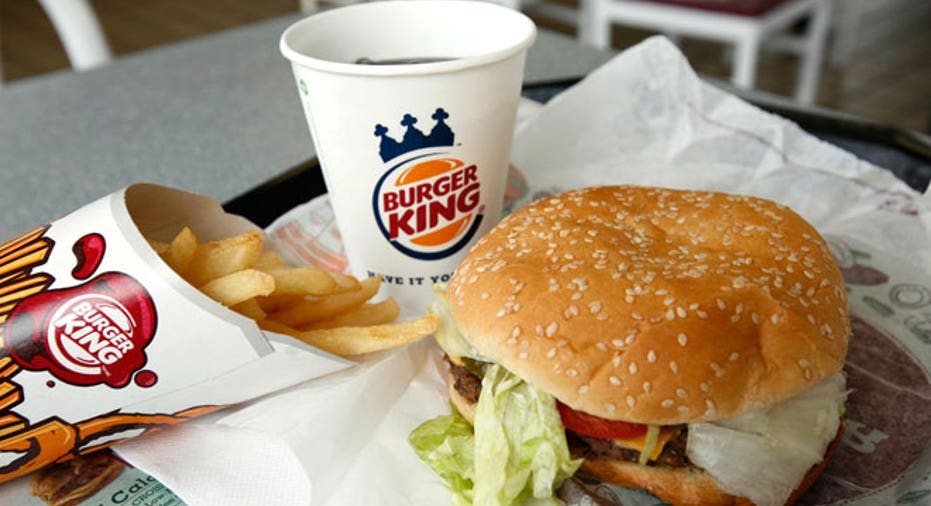 Burger King Worldwide (NYSE:BKW) revealed soaring third-quarter profits on Monday that exceeded forecasts as the fast-food chain benefited from overseas sales growth and plunging expenses thanks to franchising more restaurants.
Shares of the rival of McDonald's (NYSE:MCD) rallied almost 3% in premarket action following the earnings beat.
Burger King said it earned $68.2 million, or 19 cents a share, last quarter, compared with a profit of $6.6 million, or 2 cents a share, a year earlier.
Excluding one-time items, it earned 23 cents a share, besting forecasts from analysts by two pennies.
Revenue slid 40% to $275.1 million as 519 restaurants owned by Burger King were refranchised. But that still topped the Street's revenue view of $267 million.
Burger King said global same-store sales increased 0.9%, but fell 0.3% in the U.S. and Canada. On the other hand, Asia Pacific same-store sales soared 3.7%, while Latin America and Caribbean sales rose 2.1%. Sales in Europe, the Middle East and Africa increased 2.4%.
The company's profits were driven by a 64% dive in total operating costs and expenses amid the refranchising effort.
"Our positive momentum continued in the third quarter, as we delivered double-digit organic EBITDA growth and industry best-in-class margins," Burger King CEO Daniel Schwartz said in a statement.
Shares of Miami-based Burger King advanced 2.73% to $20.30 ahead of Monday's opening bell, setting them up to extend their 2013 rally of 20%.