Burger King CEO Says Merger Not Tax Driven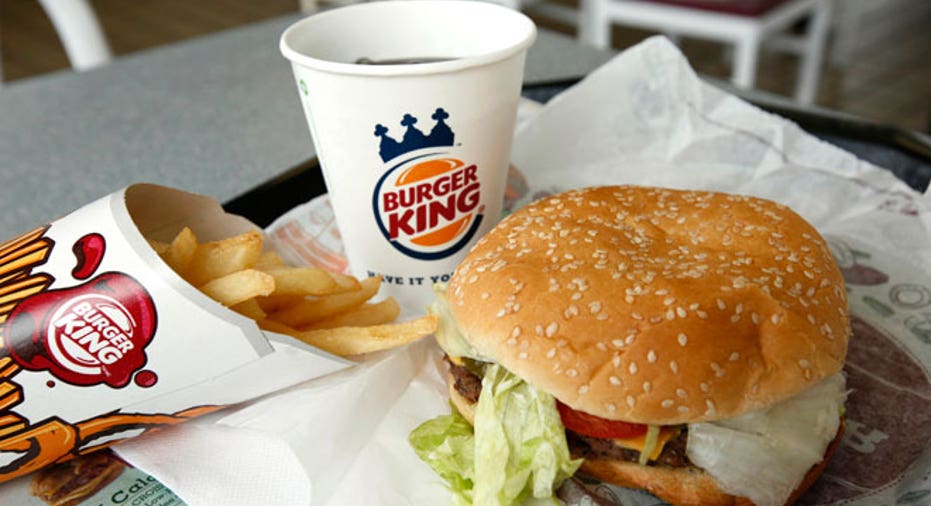 Burger King's (NYSE:BKW) Chief Executive on Tuesday said the decision to merge with Canadian firm Tim Hortons (NYSE:THI) was not an effort to avoid U.S. corporate taxes by moving the fast-food giant's headquarters north of the U.S. border.
In a posting on Facebook in response to growing criticism of the deal, CEO Daniel Schwartz said: "We hear you. We're not moving, we're just growing and finding ways to serve you better."
Schwartz said the two companies will continue to operate as independent brands, just under common ownership, and that Burger King's headquarters will remain in Miami.
"The decision to create a new global (quick service restaurant) leader with Tim Hortons is not tax-driven – it's about global growth for both brands. BKC will continue to pay all of our federal, state and local U.S. taxes," Schwartz added.
Earlier Tuesday in a conference call with analysts and reporters, Schwartz said Burger King's headquarters will remain in Miami, while Tim Hortons' headquarters will remain in Oakville, Ontario. The new global company will be headquartered in Canada, but each brand will be managed independently, he said.
Some are labeling the merger between the two fast-food companies an 'inversion,' a strategic maneuver performed by a growing number of U.S. firms which have entered into mergers with foreign companies in order to move their headquarters out of the U.S. to avoid paying high U.S. corporate taxes.
The practice has come under fire recently from the Obama administration, which is working with the Treasury Department in an effort to find alternatives for companies that would preclude inversions. Efforts to change the corporate tax code and/or to make inversions more difficult have stalled in Congress.
"We don't expect there to be meaningful tax savings or any meaningful changes in our tax rate," said Schwartz, who will become group CEO of the combined new company.
The two companies announced Tuesday that Burger King would buy the coffee and doughnut chain in a cash and stock deal that will create the world's third-largest fast food restaurant group, with estimated sales of about $23 billion.
The companies had said on Sunday that they were in talks, and shares of both soared on Monday.
Tim Hortons shareholders will receive C$65.50 in cash and 0.8025 shares of the new company for each of their shares. Based on Monday's close, the deal values Tim Hortons at C$94.05 a share.
Schwartz said on the media call that Burger King's tax rate, which is in the mid-20% range, is about the same as Canada's corporate tax rate. He said that while Canada's tax rate is lower than the U.S. corporate tax rate, Burger King pays a lower blended tax rate because of its presence in so many international markets.
Burger King Executive Chairman Alex Behring and CEO Schwartz will hold the same positions at the combined company. Tim Hortons CEO Marc Caira will be vice chairman.
Warren Buffett's Berkshire Hathaway has committed $3 billion of preferred equity to finance the deal but will have no role in managing the business, the companies said. 3G Capital, Burger King's majority owner, is expected to retain about 51% of the combined company.