Bureaucracy and Lack of Innovation Holding Businesses Back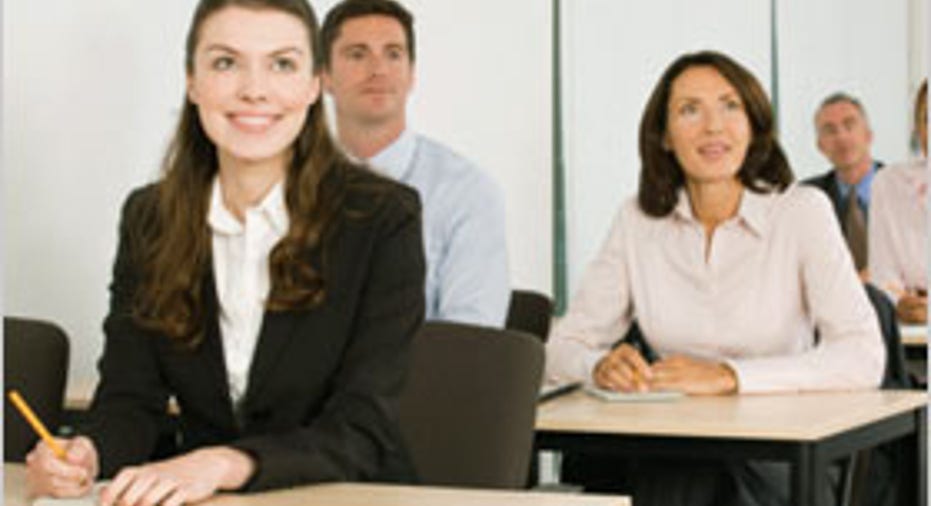 A shortage of fresh ideas coupled with a surplus of red tape is holding business leaders back from taking their organization to the next level, new research shows.
A survey by staffing firm Robert Half International revealed that 35 percent of chief financial officers believe a lack of new concepts is the greatest barrier to their company being more innovative, which many cite as the key to success.
Nearly a quarter blame excessive bureaucracy as the top creativity killer, and 20 percent said being bogged down with daily tasks and putting out fires is holding them back from being more innovative.
Max Messmer, chairman and CEO of Robert Half International, believes innovation is the driving force behind every successful business, and said managers should challenge their teams to combat complacency.
"Build in time for brainstorming sessions and other activities that help employees step outside their comfort zones and daily routines," Messmer suggested.
[The World's Most Innovative Companies]
Robert Half offers several other tips for inspiring innovation, including:
Engage the entire team-- Cultivate a culture in which staff at all levels can easily share solutions for improving the business. Maintain an open-door policy and encourage people to offer ideas in meetings, through an internal website or even an old-fashioned suggestion box.
Remove the red tape-- Examine internal processes to ensure company procedures aren't generating unnecessary red tape. Employees become disillusioned when they put their time and energy into devising ingenious ideas only to wait too long for them to be approved and implemented.
Keep it collaborative-- A healthy level of competition between employees can spur innovation. But if a workplace becomes too competitive, team members may be reluctant to speak up for fear that their suggestions will either be stolen or ridiculed. Create policies that support the open exchange of information and a team-first atmosphere.
Build a better brainstorm-- Too many potentially great ideas are discarded prematurely in brainstorming meetings. Rein in the naysayers who relish in saying why novel proposals won't work.
Give 'em a break-- When employees are consistently overworked, they're likely to have more "uh-oh" than "a-ha" moments. Implement programs that promote work-life balance, and consider bringing in temporary professionals during peak activity periods to keep your team fresh and focused.
Seek inspiration-- As a leader, you set the tone. You'll have difficulty motivating staff to ignite creative sparks if you're feeling uninspired yourself. Occasionally get away from your desk and unplug by going for a head-clearing stroll.
The study was based on surveys of 1,400 CFOs of companies with at least 20 employees.
Chad Brooks is a Chicago-based freelance business and technology writer who has worked in public relations and spent 10 years as a newspaper reporter. You can reach him at chadgbrooks@gmail.com or follow him on Twitter @cbrooks76.
Copyright 2012 BusinessNewsDaily, a TechMediaNetwork company. All rights reserved. This material may not be published, broadcast, rewritten or redistributed.