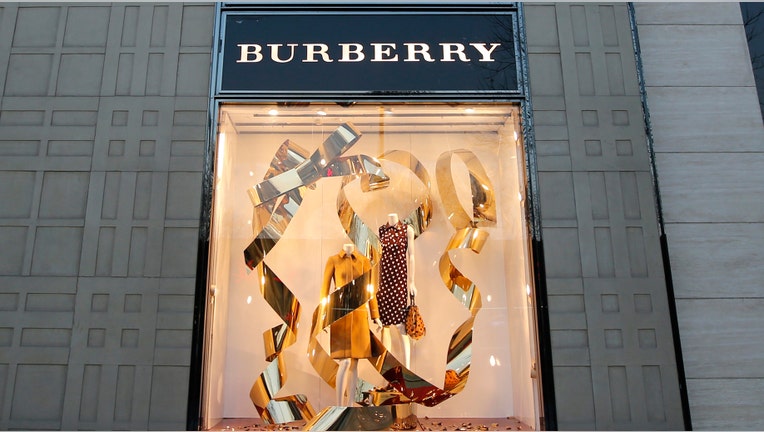 British luxury goods group Burberry shrugged off industry jitters about slowing growth in China to post a 19 percent rise in second-half revenue, reiterating that the greatest risk to its profits was the strengthening pound.
The firm, whose largest market for its check-patterned trenchcoats and leather goods is the Asia-Pacific, said on Wednesday strong demand in mainland China and South Korea was driving double-digit revenue growth in the region.
"We see great opportunity for us still in China, both at home in China and when the Chinese luxury consumer travels abroad," finance chief Carol Fairweather said.
Analysts have expressed concerns over whether the luxury sector can maintain the double-digit growth it has achieved in recent years as its main engine, China, faces an economic slowdown and a government crackdown on conspicuous consumption.
Data on Wednesday showed China's economy grew at its slowest pace in 18 months at the start of 2014. Burberry's comments on the subject are closely monitored since it was one of the first major luxury brands to warn of a slowdown in China in 2012, sending tremors throughout the whole industry.
Fairweather said she believed the 158-year-old firm's investment in the digital world - which has seen it promote goods through Facebook and install iPads in its stores - was giving Burberry an advantage over its competitors in attracting China's younger, luxury customers.
Rival Gucci, owned by Kering, said in February its sales growth had stalled in the fourth quarter, hit by over-expansion in China where demand had weakened.
CURRENCY HEADWINDS
While repeating its January warning over the hit to 2013-14 retail and wholesale profit from the strength of sterling, Burberry said profits for its new financial year could face a "material" impact should exchange rates stay at current levels.
Sterling has risen about 4 percent against the U.S. dollar over the past six months.
Citi analyst Thomas Chauvet said the warning over currency headwinds offset what otherwise showed Burberry's "superior revenue growth profile" that made it one of the only luxury brands, alongside Italy's Prada, to continue enjoying double-digit revenue growth.
Shares in Burberry, which have fallen by almost 6 percent since the start of the year, were up 1.1 percent at 0920 GMT, against 0.5 percent rise in the FTSE 100 index
The firm said total revenue for the six months to March 31 was 1.3 billion pounds ($2.2 billion), in line with forecasts.
Retail revenue, which accounts for 70 percent of Burberry's sales, was up 13 percent over the second half at 928 million pounds. Comparable store sales growth was 12 percent, driven by double-digit percentage growth in the Asia Pacific.
Burberry is in the midst of a transition, as chief executive Angela Ahrendts is due to depart for Apple in the spring and will hand over the reins to chief creative director Christopher Bailey who will take on a dual role. Fairweather declined to specify a date for the management change.