Bullish Toll Brothers Impresses With 46% Jump in 3Q Net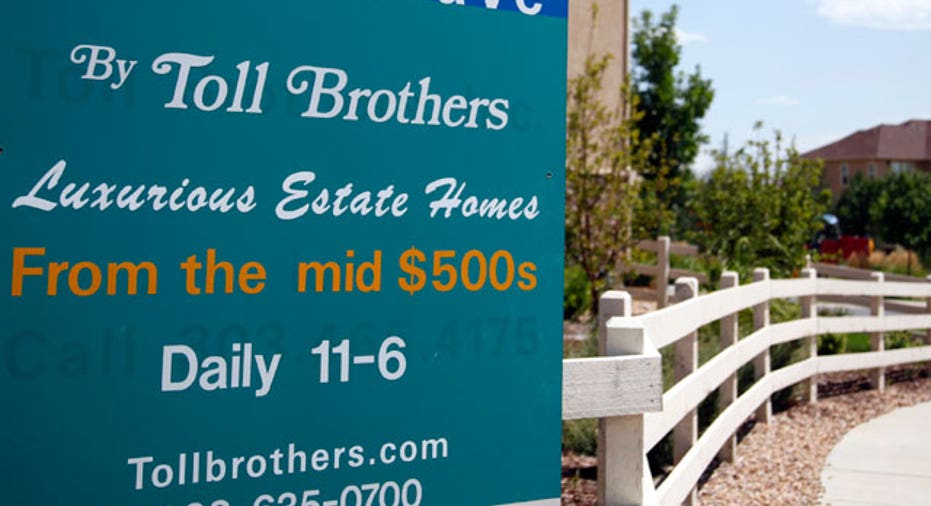 Toll Brothers (NYSE:TOL) beat the Street on Wednesday with a 46% leap in fiscal third-quarter profits and a 57% surge in new orders as the luxury home builder capitalized on the improving housing market.
Wall Street cheered the stronger-than-expected results, sending Toll Brothers' shares jumping about 5%.
The company said it earned $61.6 million, or 36 cents a share, last quarter, compared with a profit of $42.1 million, or 25 cents a share, a year earlier. Analysts had been calling for EPS of 18 cents a share.
Revenue soared 41% to $554.3 million, easily topping the Street's view of $510 million.
"We are enjoying the most sustained demand we've experienced in over five years," CEO Douglas Yearley said in a statement.
Toll Brothers said with three weeks of the fourth quarter in the books, non-binding reservation deposits, a precursor to future contracts, were up 59% year-over-year.
"Customers who have postponed buying for a number of years are moving into the market. With an industry-wide shortage of inventory in many markets, we are enjoying some pricing power," said Yearley.
Underscoring the improved housing conditions, Toll Brothers said its net signed contracts soared year-over-year by 66% in dollar terms to $674.4 million and by 57% in units to 1,119.
By the end of the third quarter, the company's backlog jumped 59% in dollars to $1.62 billion and 44% in units to 2,559.
Average selling prices were more mixed, rising 3.4% to $576,000 from the second quarter but just 1.6% from the year before.
Meanwhile, Toll Brothers raised its home-delivery target for the full year to between 3,000 to 3,200 units, up from its call for 2,700 to 3,200 earlier.
"Housing is on the mend," said Robert Toll, the company's executive chairman. "We do, however, remain cautious in our optimism as we believe consumer confidence remains fragile and subject to the impact of negative economic and political headlines."
Shares of Toll Brothers were recently up 5% to $33.40, putting them on pace to tack onto their 2012 surge of 56%.
The results from Toll Brothers also lifted shares of other home builders, including Standard Pacific (NYSE:SPF), Lennar (NYSE:LEN) and PulteGroup (NYSE:PHM).