Buffett to Webcast Berkshire Annual Meeting on Yahoo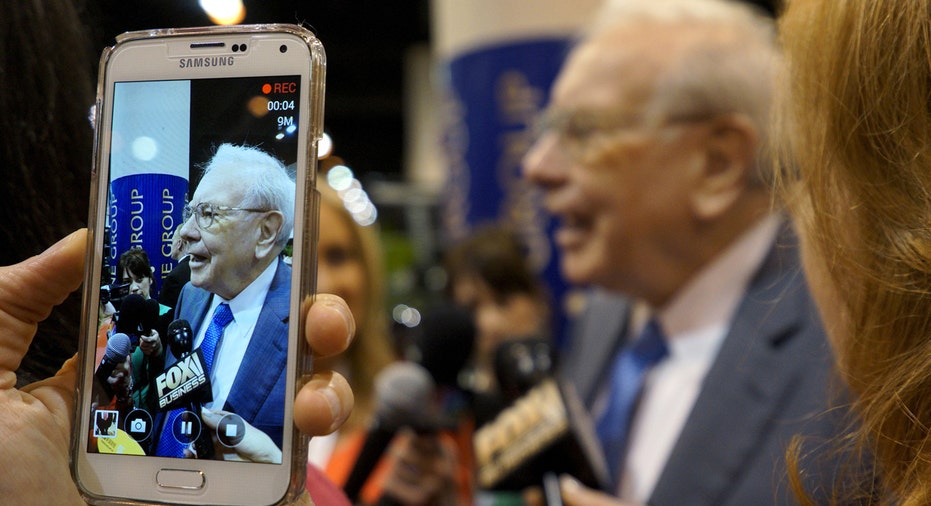 Warren Buffett's Berkshire Hathaway Inc plans to webcast its annual meeting for the first time, enabling the largest U.S. shareholder gathering to reach a global audience through Yahoo Inc's finance page.
Viewers will be able to watch Buffett, the 85-year-old chief executive officer, and Vice Chairman Charlie Munger, 92, field five hours of questions on April 30 from shareholders, reporters and analysts about the Omaha, Nebraska-based company, investing, the economy and life.
The webcast offers a chance "to reach more people than ever, in key financial centers" and "to bring the energy and excitement of what happens in Omaha to an informed audience around the world," Buffett said in a statement on Tuesday.
The webcast may help Yahoo attract advertisers enticed by millions of potential online viewers. Yahoo's core Internet business has struggled, and CEO Marissa Mayer has signaled she might put the business up for sale.
Berkshire owns nearly 90 businesses including the BNSF railroad, Dairy Queen ice cream, Fruit of the Loom underwear, Geico car insurance and See's candies.
Most are in the United States, and the webcast could help Buffett market Berkshire to sellers of businesses elsewhere.
Last year's annual meeting drew roughly 40,000 people to Omaha, many from outside the United States, to celebrate Buffett's 50th anniversary at the helm.
Attendance began to swell after Berkshire created lower-priced "B" shares in 1996, enabling more shareholders to attend.
Buffett has also raised his public profile in recent years, and will serve as an adviser on NBC's "The Celebrity Apprentice."
The planned webcast was first reported by the Wall Street Journal.
Photographs and recordings of the annual meeting have never been permitted.
Still, traveling to Omaha for Buffett's "Woodstock for Capitalists" offers opportunities that are unavailable online.
Shareholders get discounts from Berkshire businesses, including in an exhibit hall at the meeting.
They might also do a five-kilometer run or dine at Gorat's steak house, a Buffett favorite.
It is unclear how the webcast might affect tourism in Omaha, where Berkshire's annual meeting is the biggest tourist draw other than the College World Series of baseball.
Air fares soar for the Berkshire weekend, and hotel rates typically double or triple. While some hotel rates have fallen since news of the webcast surfaced, rooms within a short walk of the meeting now fetch more than $500 a night including taxes. (Reporting by Jonathan Stempel in New York; Editing by Jeffrey Benkoe)