Budding Entrepreneurs: Advice for College Grads Looking to Become Their Own Boss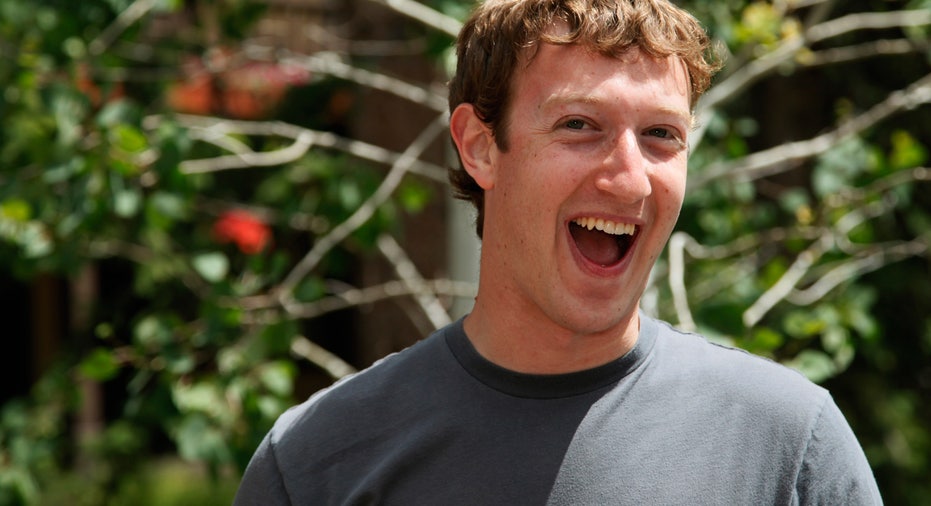 Some of the most successful entrepreneurs today have launched multi-million-dollar companies before even celebrating their 30th birthday: Facebook CEO Mark Zuckerberg is 27, LivingSocial's Tim O'Shaughnessy is 29, and the creator of Tumblr, David Karp, is just 25.
With unemployment hovering around 8.3% and a slowly-recovering job market, many young people have given up on finding employment and instead are choosing to become their own employer.
"Never has a generation graduated in such a bleak market, but then again, never has a generation had this much opportunity to really blaze their own trails," says Shama Kabani, 26-year old CEO of The Marketing Zen Group and author of The Zen of Social Media Marketing.
Kabani explains that 18 companies rejected her when she graduated from the University of Texas in 2008. She was told repeatedly that her specialty, social media marketing, would never take off in the business world.
"Twitter had 2,000 users--not the 300 million plus that it has today. I was told that corporate clients would never go for this, so I started my own company," she says.
Experts say hard-working grads that are interested in starting their own business should explore their entrepreneurial side, but be prepared for an uphill battle. Here are some tips that self-made entrepreneurs recommend to hopeful college grads looking to become their own boss.
Find something you're passionate about. When initially deciding what industry to pursue, students should look at the market place to find real needs and gaps to align their business idea with, advises Niko Mercuris, CEO of Creative Solutions Marketing Inc. and founder of NikoMercuris.com.
"It has to be [done] authentically," he says. "The people who are successful are the ones who really love what they do and the reason they love it is because it's what they believe in."
Know how to network. Networking with people in the same industry is essential for getting a business off the ground. Mercuris recommends finding already-successful businesspeople in a specific field and learn from their techniques and experiences.
"Contact them, go to their seminars, read their articles, go to their blogs or websites--learn about how they're doing what they're doing and find a way to model after them," he says.
Find a mentor to provide valuable insight into the ups and downs of their own entrepreneurial journey.
"You want to find someone who realizes the potentials you have and the goals you seek and really get them to show you the ropes to not just open doors, but to educate you on the failures they've had throughout their lives so you can avoid them," says Scott Gerber founder of The Young Entrepreneur Council and co-founder of Gen Y Capital Partners.
When seeking advice, be respectful about how and when you tap into your network, says Chad Troutwine, cofounder of Veritas Prep.
"You'll want to leverage all the resources you have available to you, [but] you need to be careful not to overextend those relationships."
Use social media to your advantage. The explosion of social and professional media in the past few years has allowed new businesses to market and establish their brand for free, and has drastically changed the opportunity for self-marketing, says Mercuris.
Companies have only recently discovered the full potential of social media to market their businesses, but Gen Y grads grew up with technology at their fingertips and can use tools like Twitter, Facebook and LinkedIn to their advantage.
"At some point you have to have funding to take it to another level, but there's so much you can do just by yourself by using social media marketing, using word of mouth marketing, and getting creative with your strategies," says Kabani.
Learn from feedback—good and bad.  No one gets everything right at the launch, expect to make mistakes, but learn from them and fix them quickly.
Kabani explains that any kind of constructive criticism should be valued as a learning experience rather than a personal attack. Aspiring entrepreneurs should seek out feedback and take everything recommended into consideration.
"I always tell people that your first idea will rarely be your best idea or even a good idea. You have to be able to put something out there, take feedback, fix it and pitch it again."
Learn patience 
While it's important to have confidence in a startup, be practical when it comes to the success timeline. Gerber explains that Gen Yers often have short attention spans and expect immediate results.
"You have to keep your vision close to your heart, but you have to be very smart about the action that you take for that long term vision and not try to swing for the fences on day one," he says. "Avoid taking unrealistic chances and things that are not [conducive to] slow growth."
Although it's natural to experience setbacks and frustrations, Kabani says that it's important for young entrepreneurs to avoid getting discouraged and instead, focus on how this will make your business stronger in the long run.
"You have to celebrate your little successes--when you get your business cards printed, that's a big moment," she says. "Someone who becomes an entrepreneur at a young age is actually are harder on themselves than others and you may not recognize that, but celebrating those little milestones helps a lot."