Bud Light to honor Super Bowl bet, provide free beer for Philly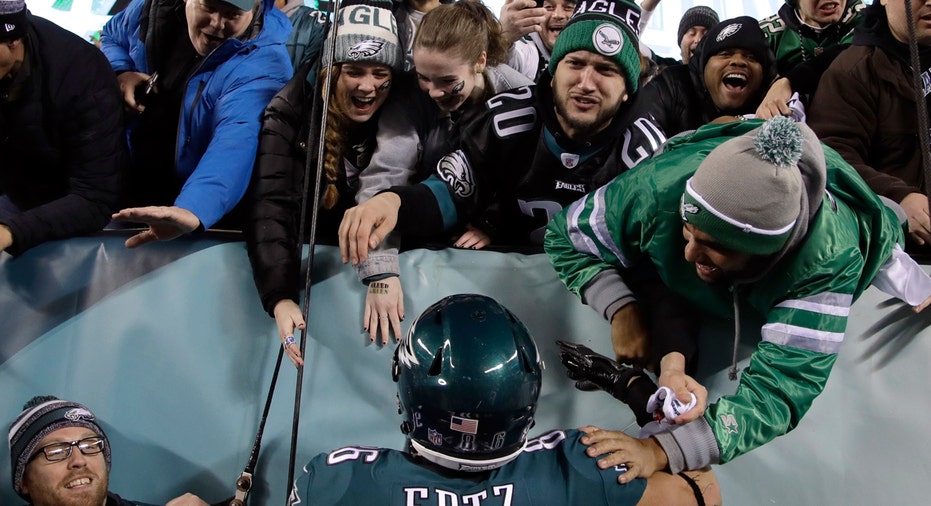 Bud Light isn't backing down from its vow to throw a party for the city of Philadelphia after the underdog Eagles defeated the New England Patriots on Sunday.
The AB InBev (NYSE:ABEV) beer brand's bet traces back to last August, when Eagles offensive lineman Lane Johnson told reporters that he would be "giving out beer to everybody" if Philadelphia won a Super Bowl. Bud Light responded to his comment with a friendly bet, offering to cover party costs if the Eagles won the big game.
The Eagles beat the New England Patriots 41-33 in the Super Bowl.
The company tweeted that 25 bars along the Philadelphia victory parade route will be offering free Bud Light to patrons.
Bud Light continued its "Dilly Dilly" commercial series during the Super Bowl. The 60-second spot featured the latest hijinks of the brand's medieval characters, who happen to be obsessed with light beer. The brand released a special "Philly, Philly" version of the popular ad earlier this month to commemorate the Eagles' title run.
Before the game, Johnson was ready to hold up his end of the bargain.
"I really don't mind putting in my own money if we're going to a parade," the Eagles lineman told NJ.com. "Nobody expected it, but here we are. I'll be a man of my word. It'll be fun."
This story has been updated.