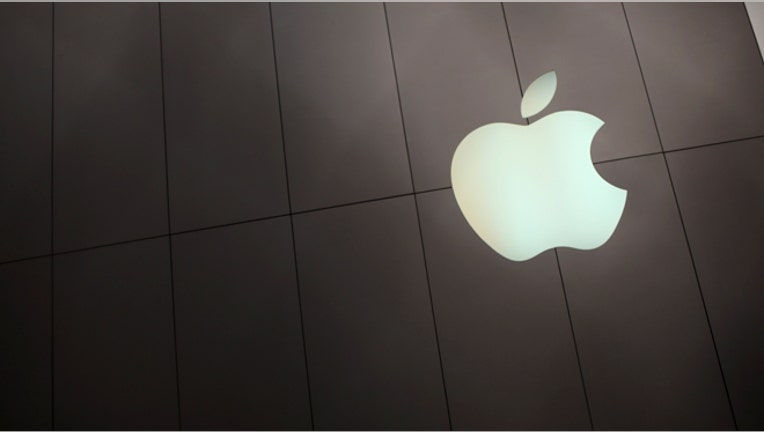 In their biggest plunge in just over a year, shares of Apple (NASDAQ:AAPL) tumbled more than 7% Tuesday morning as investors fret over the tech titan's lower-than-expected iPhone sales and cautious guidance.
The focus on iPhone sales and guidance for the fiscal second quarter overshadowed a solid earnings beat for the consumer-electronics giant.
Still, Apple's results prompted a slew of analysts to trim their price targets on the company's shares as concerns persist about heavy competition in the smartphone market.
Wells Fargo (NYSE:WFC) cut its valuation range on Apple to between $505 and $575, down from $536 to $581 previously. The bank also revised down its earnings estimates on Apple for the next two fiscal years.
Reporting after Monday's closing bell, Apple said it shipped a record 51 million iPhones last quarter, up from 47.79 million the year before. However, analysts had hoped the recent deal with China Mobile would nudge sales up to 54.6 million.
Well Fargo analyst Maynard Um said the disappointing iPhone shipments missed the firm's estimates by 5 million units, "leaving questions about end demand (since there was no supply issues)."
Apple, long known for its conservative guidance, projected fiscal second-quarter revenue of $42 billion to $44 billion. Even the high end of that range would come in well below the Street's view of $46.12 billion.
Um notes that guidance for the past four quarters have been "within a realistic range," suggesting there may be "limited upside to its below-Street" guidance this time around.
Wells Fargo also cited commentary from Apple indicating that wireless providers are enforcing stricter upgrade policies.
"There are early industry signs of the balance of power shift back to wireless operators from handset vendors," Um wrote.
Other analysts maintained optimism on Apple.
Goldman Sachs (NYSE:GS) kept its "buy" rating on the stock, though its 12-month price target was cut to $610 from $635.
Goldman analyst Bill Shope cited Apple's "solid" cash flow that "leaves room for substantial increases in capital allocation in coming months." He also pointed to hopes for incremental iPhone growth through China Mobile, platform enhancements such as on mobile payments and expectations for further enterprise momentum later this year.
Some analysts also noted investors should be relieved CEO Tim Cook confirmed Apple remains on pace to unveil new product categories this year. Speculation has centered on possible TV and watch products.
Shares of Cupertino, Calif.-based Apple fell 6.75% to $513.38 Tuesday morning, leaving them more than 8% in the red so far this year.
This marks Apple's biggest selloff since January 24, 2013, when the company tumbled 12.3% after guiding quarterly revenue lower.
Apple's selloff impacted the broader markets as well due to the company's enormous market capitalization of roughly $491 billion.
Apple has a huge 12.34% weighting in the Nasdaq 100, which is a capitalization-weighted index that tracks the 100 largest non-financial companies in the Nasdaq Composite. Apple also has a 3.12% weighting in the S&P 500.