Brown-Forman 1Q Sales Widely Beat Street on Jack Daniel's Sales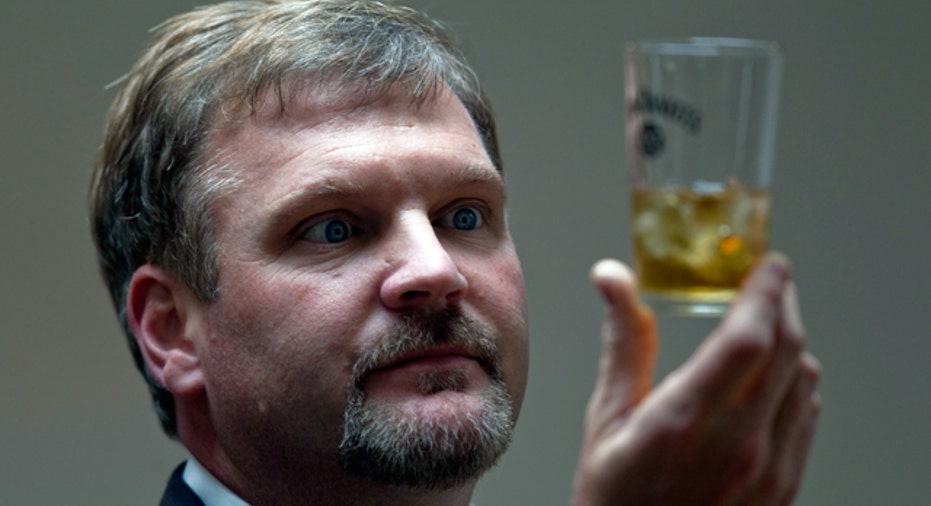 Spirits maker Brown-Forman (NYSE:BFA) reported on Wednesday a 6% improvement in first-quarter profit that narrowly missed Wall Street expectations, however strong sales of its flagship Jack Daniels products continued to boost revenues.
The alcohol beverage producer posted net income of $118.1 million, or 81 cents a share, compared with a year-earlier profit of $111.4 million, or 76 cents a share, just missing average analyst estimates polled by Thomson Reuters of 83 cents.
Revenue for the three months ended was $840 million, up 13% from $744.9 million a year ago, widely trumping the Streets view of $725.4 million.
We are pleased that our first quarter results improved over our good results in fiscal 2011, Brown-Forman CEO Paul Varga said in a statement. In this quarter, we continued to enjoy widespread international growth.
The company also attributed the improved performance to acceleration of its U.S. business, driven by the continued growth of the flagship Jack Daniels brand.
Gains in its trademark whisky products as well as in Chambord Vodka, Herradura and wines Sonoma-Cutrer and Woodoford Reserve were somewhat offset by declines in Southern Comfort, el Jimador and Korbel, the company said.
Looking toward the rest of the year, Brown-Forman predicts 2012 fiscal earnings in the range of $3.45 to $3.85 a share, with growing deriving from geographic expansion and higher sales. Wall Street is expecting a profit of $3.69 for the full year.