Brookfield to take control of SunEdison units for $2.5 billion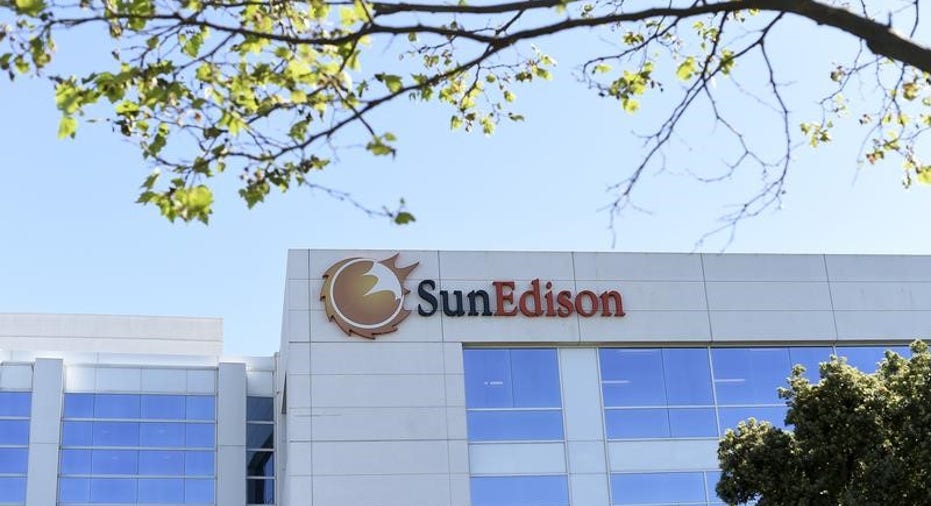 Brookfield Asset Management Inc said on Tuesday it would buy one of the two "yieldcos" of bankrupt U.S. solar company SunEdison Inc and take a 51 percent stake in the other, for a total of about $2.5 billion.
Canada's largest alternative-asset manager is increasing its holding in TerraForm Power after first reporting a stake in June, when it called the SunEdison unit an "attractive investment opportunity".
Yieldcos are publicly traded units that hold renewable energy assets such as solar power plants and wind farms, including those bought from the sponsor or the parent company.
They have long-term agreements to sell power, giving them stable cash flows, but they are dependent on the transfer of assets from their parents to increase dividends.
Brookfield will acquire TerraForm Global Inc for about $787 million and buy 51 percent of TerraForm Power Inc for $1.7 billion.
Brookfield will also assume about $455 million of TerraForm Global's debt and pay $5.10 per TerraForm Global class A share, which represents a 20 percent premium to the stock's Monday closing price.
TerraForm Global owns or has contracts to acquire 952 megawatts of wind and solar power in Brazil, India, China, South Africa, Thailand, Malaysia and Uruguay.
TerraForm Power class A shareholders will get $11.46 per share in cash, below the stock's Monday close of $11.59.
TerraForm Power owns about 2,967 megawatts of solar and wind assets in the United States, Canada, the United Kingdom and Chile.
Brookfield, which owns over 17,000 megawatts of renewable energy assets, will replace SunEdison as TerraForm Power's sponsor once the deal closes. It had a 12.16 percent stake in TerraForm Power as of Feb. 17, according to Thomson Reuters data.
As part of the deal, TerraForm Power will issue about 6.6 million shares to SunEdison, which will leave SunEdison with a higher stake in the unit of 36.9 percent.
SunEdison will exchange its class B shares in TerraForm Global for 25 percent of TerraForm Global's class A shares.
SunEdison, once the fastest-growing U.S. renewable energy company, filed for Chapter 11 bankruptcy protection last year after a short-lived but aggressive binge of debt-fueled acquisitions proved unsustainable.
Morgan Stanley, Centerview Partners and AlixPartners were financial advisers to TerraForm Power, while Greentech Capital Advisors, Centerview Partners, and AlixPartners advised TerraForm Global.
Rothschild and Ankura Consulting acted as financial advisers to SunEdison.
(Reporting by John Benny in Bengaluru; Editing by Sai Sachin Ravikumar)