Broncos Ticket Prices Tops in NFL During Super Bowl Run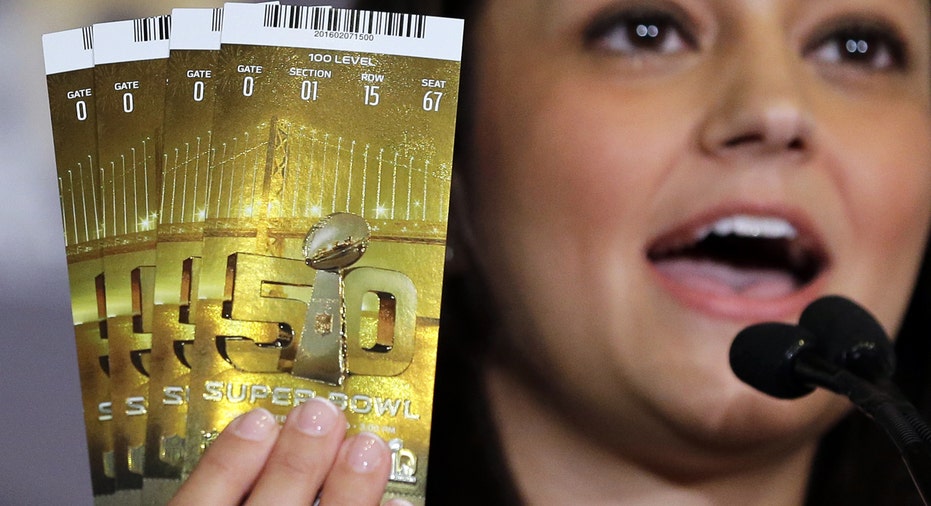 Tickets to see the Denver Broncos during their Super Bowl run had the highest resale value of any team last season, according to a new study from SeatGeek.
Resale prices for the Broncos averaged $314 per seat, better than the rest of the NFL including the New England Patriots ($300). The Seattle Seahawks ($299) had the highest mark of any NFC team.
Broncos tickets were up 25% compared to the previous season. SeatGeek noted that in addition to the team's success, Denver prices also got a boost from home games against the Patriots and Green Bay Packers.
In its report, secondary ticket marketplace SeatGeek analyzed price data and the behavior of buyers and sellers during the NFL season to detect trends.
For instance, fans of the Oakland Raiders were more likely to make ticket purchases on their Apple (NASDAQ:AAPL) iPhones than other fans. They also had the lowest percentage of purchases on SeatGeek's desktop website.
Kansas City Chiefs tickets were the hottest sellers on Android devices, while Packers fans preferred iPads. Patriots fans utilized the desktop site more than other fanbases.
Unsurprisingly, football fans in San Francisco were quick to adopt new technology. The 49ers led the league in mobile barcode entry, followed by the Seahawks and the Miami Dolphins. San Francisco had the highest percentage of tickets purchased on gameday, making mobile tickets a convenient option.
Behind the 49ers, Atlanta Falcons and Dolphins fans waited the longest to buy seats. Fans of the Packers, Cincinnati Bengals and Buffalo Bills purchased tickets well in advance.
SeatGeek noted that many fans may wait until the last minute hoping that prices drop. While inventory may be limited, sellers are forced to lower their asking price if they want to offload tickets before gametime.
"It is also worth noting that the three teams that have the longest waits are in warmer cities, while the three fan groups that buy their tickets ahead of time are in colder weather cities," SeatGeek added.
The award for best value went to the Chiefs, based on their win total for the 2015 season. Minnesota Vikings and Bengals fans got the best bang for their buck, too. The Chiefs, Vikings and Bengals were playoff teams.
Conversely, tickets to watch the Dallas Cowboys, New York Giants and Tennessee Titans were pricier on the secondary market, even though all three teams had rough seasons.
The Carolina Panthers, the Broncos' opponent in Super Bowl 50, generated the highest resale values on the road. The Panthers went undefeated until a Week 16 loss. For that Week 16 matchup in Atlanta, tickets surged 128% compared to prices at the beginning of the season. Seats for Carolina's Week 15 road game against the Giants cost 59% more.