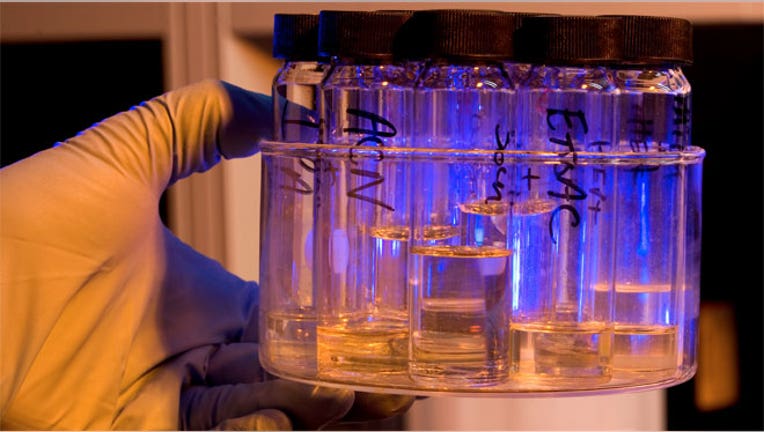 Despite slumping sales due to the Plavix patent expiration, drug giant Bristol-Myers Squibb (NYSE:BMY) beat the Street on Thursday by logging an 8.6% increase in fourth-quarter profits.
Shares of the blue-chip company ticked lower despite the stronger-than-expected results and in-line guidance for 2013.
Bristol said it earned $925 million, or 56 cents a share, last quarter, compared with a profit of $852 million, or 50 cents a share, a year earlier.
Excluding one-time items like a $392 million tax benefit, the company earned 47 cents a share, down from 53 cents a share a year earlier. Analysts had been calling for EPS of 43 cents.
Bristol's revenue slid 23% to $4.19 billion, narrowly topping the Street's view of $4.12 billion. U.S. net sales tumbled 38% to $2.2 billion, while international sales gained 6% to $2 billion. Gross margins dipped to 74.3% from 74.9%.
"With regulatory approvals for Eliquis and Forxiga, and good operating performance in the fourth quarter, Bristol-Myers Squibb had a strong finish to an important year of transition," CEO Lamberto Andreotti said in a statement. "In 2012 we continued to effectively execute our strategy, and continued to build the post-Plavix portfolio and operating structure that provide a solid foundation for our future growth."
Looking ahead, Bristol forecasted non-GAAP EPS of $1.78 to $1.88 on global sales of $16.2 billion to $17 billion. The midpoints of that full-year guidance, EPS of $1.83 on revenue of $16.6 billion, is mostly in line with the Street's view.
Bristol's sales continue to be impacted by the May 2012 patent expiration of blood-clotting treatment Plavix, which suffered a 97% plunge in fourth-quarter sales to $49 million. Other drugs helped pick up the slack, including an 11% jump in sales of Abilify, a 13% gain for Baraclude and a 47% leap for Yervoy.
Bristol said its marketing, selling and administrative expenses fell 6% to $1.1 billion in the fourth quarter, while its research and development costs gained 7% to $1.1 billion.
Shares of New York-based Bristol fell 0.43% to $34.75 early Thursday. The stock had been up 7% so far in 2013.