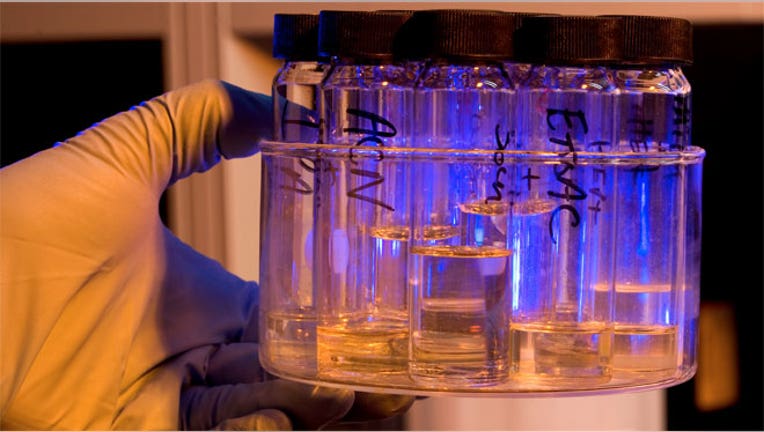 Bristol-Myers Squibb (NYSE:BMY) reported a 21% drop in its fourth-quarter profit, a year after the drug company logged a significant tax benefit.
Bristol-Myers said Friday its profit fell to $726 million, or 44 cents a share, from $925 million, or 56 cents a share, in the same period a year earlier. The comparable quarter included a tax benefit of $392 million related to the company's $2.5 billion acquisition of Inhibitex.
Adjusted per-share earnings, which exclude the tax benefit and other one-time items, rose to 51 cents from 47 cents. Revenue increased 6% to $4.44 billion.
The fourth-quarter report topped expectations from Wall Street analysts. Bristol-Myers was projected to earn 43 cents a share and revenue of $4.31 billion.
Sales of cancer drugs jumped in the latest period, with Sprycel and Yervoy sales growing 30% and 23%, respectively. Anti-inflammatory drug Orencia saw a 22% increase in sales, while antipsychotic drug Abilify was down 22%.
The New York-based pharmaceutical giant agreed last month to sell its stake in a diabetes joint venture with AstraZeneca (NYSE:AZN), as Bristol-Myers looks to restructure its portfolio and research efforts. Bristol-Myers will unload the stake to AstraZeneca for up to $4.1 billion.
In the fourth quarter, research expenses were slashed by 12% at $957 million. Total expenses were down slightly, while gross margin fell to 71.3% from 74.3%.
Shares climbed 1.2% to $54.60 in pre-market trading.