Breaking up with your Financial Advisor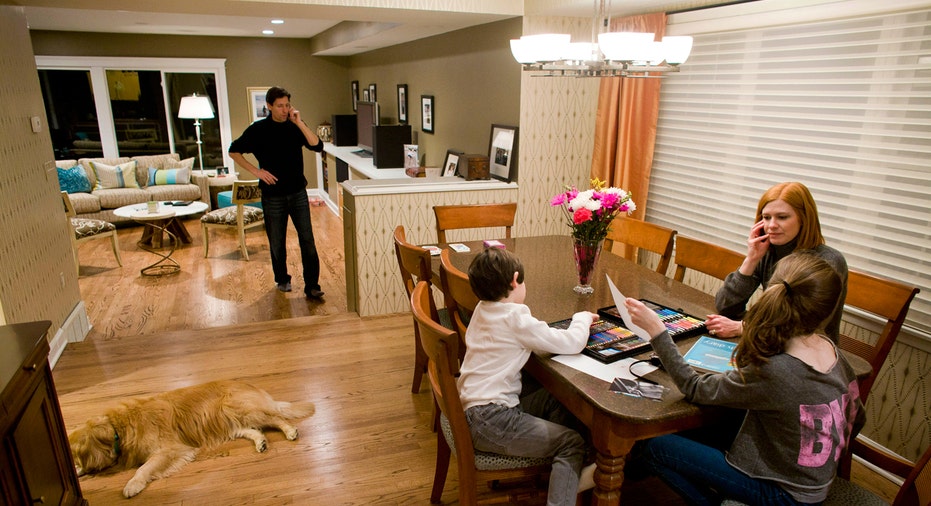 An advisor can help you reach your financial goals, but the relationship evolves over time and there isn't always a favorable outcome. There are signs to look for if things begin to take an unfortunate turn and go awry. Sometimes, "breaking up" is the best way to protect your assets.
"If someone is not doing a good job for you, it's very important to reassess the relationship," says certified public accountant Susan Tillery, president and co-founder of Paraklete Financial, Inc. "It's a business transaction, so people shouldn't be afraid to fire their advisor if they're not meeting their needs or have some concerns about their behavior."
Your advisor should help you develop a plan that will generate the return on your portfolio that you need to meet your goals. "People are a lot more aware of the risks out there and potential conflicts of interest, but a client needs to be able to go to bed at night knowing the advisor has their best interest at heart," says Chris Bilton, Senior Vice President–Wealth Management at Merrill Lynch. "If an advisor can't make them feel that way, that can be a potential issue."
As you work with your advisor, there may be telltale signs that it's time to consider finding someone new.
No Risk Tolerance Assessment
A financial advisor needs to understand your risk tolerance. This way, they'll be able to invest your money so that you're comfortable and stay in the market long-term. Most advisors administer a short test, either written or online, to assess your risk tolerance. "Someone who's taking the time to get to know the client and their risk tolerance — those are good signs," Tillery says.
No Written Plan
You want an advisor who's interested in your whole financial situation. "Every client should have a written asset allocation policy where they can go back and look at the different investment structures and if that meets their goals," says Bilton. "There shouldn't be a mismatch as to what the client thinks they're holding and what they're [really] holding."
Statements from your Advisor
Receiving statements directly from your advisor is a red flag — your advisor shouldn't have custody of your money. "Make sure that you're receiving a statement from the advisor's custodian or brokerage firm (third party), not directly from the advisor," says Tillery. "You want to have someone in between the advisor and your money, otherwise there's no accountability or audit trail."
Illiquid Investment Suggestions
Illiquid investments include annuities with lockup periods when you can't access your money; a master limited partnership if you're not an accredited investor with a diversified portfolio; or a REIT that pays annual dividends, but has a lockup period lasting years.
"If [your financial advisor] tries try to put your money in products that are illiquid, they would be doing this because they have high commissions on them," says Tillery.
Lack of Communication
"It's one thing to create a relationship and another to stay in contact," says Bilton. Have an annual meeting with your advisor at a minimum — they need to be accessible to discuss your plans and keep your goals aligned. "The advisor needs to be present, communicate and be available, and if the advisor isn't, you should probably look for a new relationship," he adds.
Background Check Issues
"An advisor is still allowed to serve the public even if they have cases being brought up for arbitration, and they're still allowed to practice during proceedings," says Tillery.
Experts suggest conducting annual background checks to see if there are any recent cases against your advisor. You can do this by using FINRA's BrokerCheck or by taking a look at the SEC website. Advisors are required to report any client complaints, settlements due to lawsuits from prior clients, accusations of excessive fees, fraud, personal bankruptcy, or customer complaints that haven't been settled.
"If there's something on [BrokerCheck or the SEC website], it warrants a conversation about what happened," says Bilton. "Sometimes there's a valid explanation, but a lot of times there aren't. It's up to you to ask those tough questions, and you should have a keen understanding of anything that's been disclosed and if that should affect your relationship with your advisor."
No Benchmarks
Advisors measure your portfolio performance with industry benchmarks, and they should share these with you — it's a red flag if they don't, experts say. There are standard benchmarks for each asset class, such as the S&P 500 for U.S. Large Cap Equities, Russell Mid-Cap for U.S. Mid-Cap Equities, and the S&P Intermediate Muni or Barclays Aggregate indexes for Fixed Income.
Excessive fees
"A client should understand the fees," says Bilton, "and if an advisor can't clearly articulate what they're charging and how they're getting compensated, that's a red flag." Fee structures can be a percentage of your assets under management, an hourly rate or commission.
"The advisor should at least be covering their fees with the return they earn, but that's an exception in a down market," says Tillery. "If the fees are in excess of your returns and benchmarks aren't met, you want to be concerned."