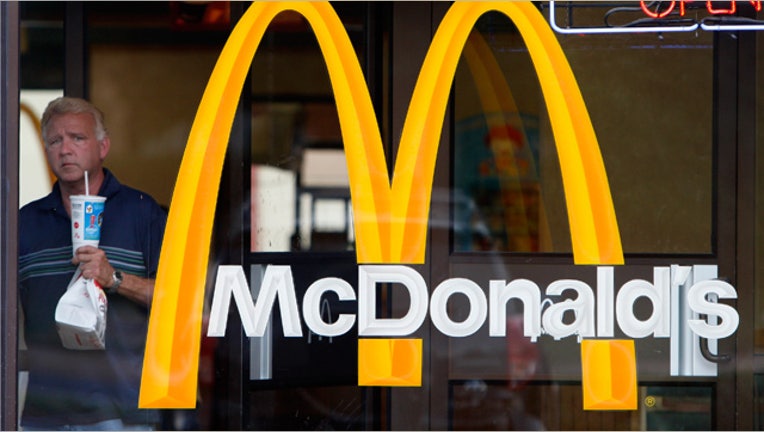 Fueled by fresh demand for traditional sandwiches like the Big Mac and newer menu items like its expanded array of late-night breakfast meals, McDonald's (NYSE:MCD) reported on Monday same-store sales rose 2.4% in May.
The performance bested Wall Street expectations, with analysts in a Consensus Metrix poll forecasting just a 1.9% improvement in sales at stores open longer than a year.
Total sales for the month were up 2.6%, led by strong demand in the U.S., the U.K and to a lesser extent Russia, thanks to summertime promotions. The gains were partially offset by weakness in Germany and France.
"McDonald's strategic initiatives and diligent focus on the customer generated global comparable sales growth in May amidst ongoing uncertainty in the macro environment," McDonald's CEO Don Thompson said in a statement.
Outside of its traditional menu items, McDonald's touted the performance of the new Egg White Delight Sandwich and the recently launched Premium McWraps. The new items and focus on breakfast have been part of broader strategy designed at luring customers to the restaurant in what is still a downtrodden economy.
Thompson said the Oak Brook, Ill.-based company is confident in its strategies and competitive advantages and will continue to work to build market share.
Shares of the fast-food chain ticked up about 2% to $99.90 in premarket trade.
Meanwhile, sales in Africa, Asia and the Middle East edged about 0.9% higher during the month, hurt by illness in China that weighed on demand. McDonald's said the region continues to be a priority and it will look to expand breakfast menu items there after their success in the restaurant's more developed regions.
McDonald's will report second-quarter results ahead of the market open on July 22.