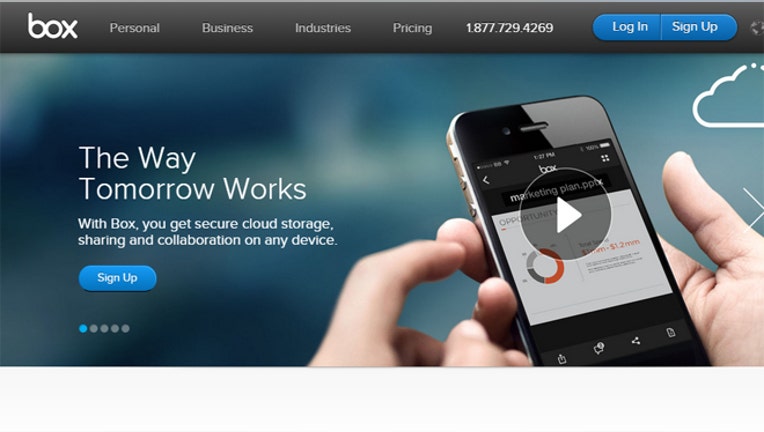 Box (NYSE:BOX), the cloud services storage company, priced its long-anticipated IPO on Thursday at $14 per share, above the expected range of $11 to $13 per share. At this price Box raised $175 million in its offering and values the company at about $1.67 billion.
Founded in 2005, by 30-year-old CEO Aaron Levie, the Los Altos, CA.-based company first revealed its IPO filing in March of last year. Box wound up delaying its plans to go public, following criticism about its high rate of spending on marketing as well as concerns about the demand for similar enterprise stocks. The company, which is not yet profitable, showcased improved financials in an updated December filing.
Box has a "freemium" model, meaning that basic services are free, but there are fees for premium features. The company currently boasts 44,000 paying customers, including GE (NYSE:GE) and Procter & Gamble (NYSE:PG), which use Box for file sharing. Overall, thirty-two million people and 275,000 companies use Box, according to the company.
Competitors Dropbox and Egnyte are also said to be in the IPO pipeline. Public companies, including Google (NASDAQ:GOOG), Microsoft (NASDAQ:MSFT), Amazon (NASDAQ:AMZN) and EMC (NYSE:EMC) also have cloud storage services that compete with their business.
Jeetu Patel, general manager of EMC's Syncplicity business, spoke with FOXBusiness.com about the competitive landscape. Patel says that while there about 40-50 vendors that offer similar services, he predicts that only five of them will end up with the bulk of the market share; Box, EMC, Dropbox, Google and Microsoft.
Patel said that while Box has been effective at marketing, the costs have been "disproportionate" and that as a public company they would "eventually have to get their business to a profitable business." He also says that some enterprise customers have concerns that Box does not offer a compelling "hybrid" service, suggesting that some businesses want to pick and choose which information they want stored in the cloud, an alternative that EMC's business offers.
Echoing concerns about the fundamentals, Brian Hamilton, CEO of financial information company Sageworks, said that he does not consider Box "to be a legitimate financial investment for any serious or informed investor." Hamilton added that "in a bull market we might expect to see some companies go public with questionable fundamentals," but that "Box stands out from the pack" because they are "losing more money than they are generating in sales."
In the three months ending October 31st, Box spent 97 cents on sales and marketing for each dollar of revenue it brought in. This is down from the $1.45 it spent on each dollar, in the same period last year.  Losses  narrowed to $45.4 million in the most recent quarter, which is down from $51.4 million in the same period a year before.
Box raised about $543 million in capital prior to its IPO. Top stakeholders include Draper Fisher Jurvetson, U.S. Venture Partners, Coatue Management, and General Atlantic. CEO Aaron Levie only has a 3.8% stake.
Underwriters include Morgan Stanley (NYSE:MS), Credit Suisse (NYSE:CS) and J.P. Morgan (NYSE:JPM).