Box CEO Levie On The Big Earnings Beat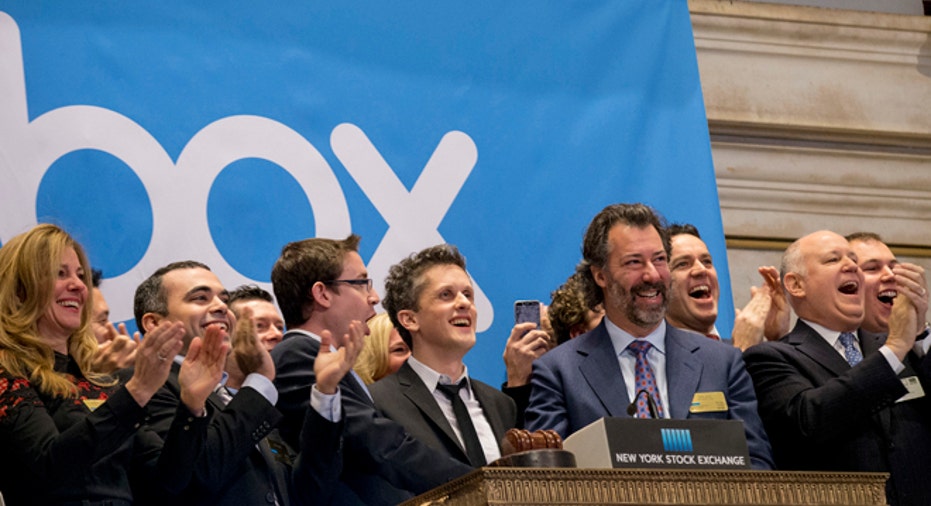 Box, Inc. (NYSE:BOX), the cloud storage company, was up 12% in after-hours trading, following its better-than-expected first quarter earnings report on Wednesday. The company beat the street on both revenue and earnings per share and raised this year's guidance.
Box posted a loss of 28 cents per share, better than Wall Street's expectation of 31 cents per share. Revenue beat at $66 million compared with expectations of $64 million.
The team is "excited that it's beginning to show up in the numbers," Box CEO Aaron Levie said of the company's momentum: "2,000 more businesses were added in the quarter," he told FOXBusiness.com, emphasizing that their efforts to secure corporate clients are paying off.
Box has been focusing its efforts on large enterprises and says it has secured over half the Fortune 500 companies as clients. Deloitte and Chevron (NYSE:CVX) are among the companies that it recently added to its customer list.
"Large enterprises are really going through a transformation," said Levie. "They need to be able to communicate and interact with their customers in new ways." In addition to big businesses, Box has been working with the government for secure storage solutions. The company has a partnership with the Department of Justice and other government agencies. We are "continuing to partner and work with the federal government on security strategy," said Levie.
Box priced its IPO at $14 in January and has seen its shares fluctuate since then. On Wednesday, its shares closed at $17.82, up 27% since the offering.