Box Adds New Collaboration, Integration Features to Its Platform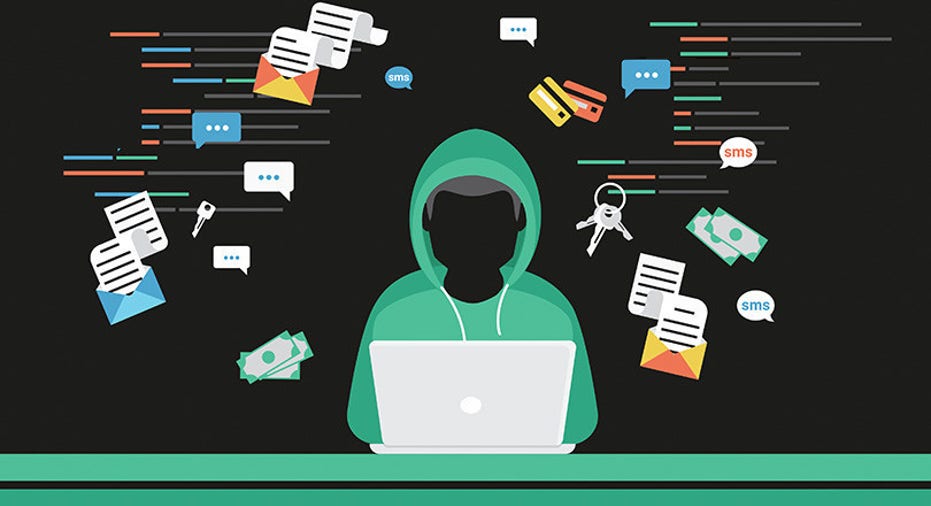 Box announced several new features to its business-oriented cloud storage platform this week at its BoxWorks 2018 conference in San Francisco. The company introduced "Activity Stream," a new hub that displays content from other applications you use, such as Salesforce Sales Cloud data and Slack messages. The company also announced a new "Recommended Apps" module that suggests apps for users to download, as well as the launch of a public beta of Box Feed, which curates and shows relevant content by using machine learning (ML) technology.
As businesses continue to add more apps to their arsenals, the need arises for businesses to be able to effectively manage all of these solutions. It makes sense for a company such as Box to add this functionality as it will effectively make its platform more useful to users with strong integration and collaboration needs.
Integrating Apps
For example, say you're working on a big project, and you use Box to store files, Microsoft Teams to communicate with your staff, and DocuSign to store files containing customer signatures. From the Box app, you will be able to use the Activity Stream to instantly search for information from across apps. The sidebar will also show potential actions you can take based off new data coming into the apps as well as an overview of what's happening within those apps.
According to Faizan Buzdar, Senior Director at Box , Box now integrates with more than 1,100 apps. While it's certainly useful to offer connections with so many different solutions, that vast choice can come with headaches that Box is aiming to solve.
"People are spending hours per day switching and using these apps. Sometimes, it's hard to keep track of the context of those apps," Buzdar said. "And there's not a single content layer across them, so you're always wondering, 'Did I get this? Oh, I sent this file. Did I send it over email? Did I send it over one of these chat tools? Did I send it over one of these social platforms? Did I get this because it was attached to some sort of business process?
"This is what we are trying to solve," Buzdar continued. "Box is going to bring the apps that people use every day, and integrate them more seamlessly into Box than ever before."
Along with the Activity Stream module, Box also announced the "Recommended Apps" module. When you look at your activity stream, you will see a vertically aligned menu of app icons that will auto-populate depending on what you are doing. For instance, let's say you're looking at a Best Practices guide that lives in your Box repository. The Box system will take that into account and, by using its algorithmic "understanding" of what you can do with a document, it will make a number of suggested app actions. In this case, it might suggest that you share the document on Slack , and will let you do so with just the click of a button. This may sound small (after all, it only takes a few seconds to copy the link to the document and paste it in Slack) but, if you consider how often you may switch between apps during the day, then the convenience of being able to interact with other solutions right from the Box window could be a substantial boost to productivity.
Both of these features are expected to go into beta at an unspecified date next year. Only time will tell how useful these features will be, but once live, they could prove to be highly useful to Box users that depend on robust collaboration to do their jobs better.
If the Activity Stream works as well as Box says it does, then it could be transformative for businesses, according to Alan Lepofsky, Vice President and Principal Analyst of Silicon Valley-based tech research and advisory firm Constellation Research. "One of the challenges of content management is keeping track of where files are shared, with whom, and what actions are taken on them," Lepofsky said. "The new Box Activity Stream creates a single place to look for this information, enabling people to keep track of the complete workflow of their content. This new feature could greatly improve the manageability of content as people will not need to switch back and forth between multiple apps to get work done."
Karen Hobert, Digital Workplace Content, Insight, and Experience Research Director at tech analyst firm Gartner Research, also said that this new ability to search for data across different sources could be highly beneficial to users. "Activity Stream makes a more seamless experience with Box and other apps," Hobert said. "In the end, Box wants to, and needs to, be a destination that users won't [be able to] live without. Certainly users will like not having to bounce around from app to app, and will instead get a more personalized experience."
With that said, the lack of a clear release date worries her. "I am concerned about their announcement that Activity Stream will be available 'next year.' That is not very clear," she said. "Box has not had an inconsistent track record for delivering new capabilities." Hopefully, Box will have some more concrete information before its 2019 launch.
Box Feed
In addition to these new integrations, Box also announced the launch and immediate availability of the public beta of Box Feed, which is designed to help you better discover content from within Box. It shows you content relevant to your specific role and relationships. For example, content that your manager works on will show up more often than something a manager from a different department would upload or edit. It also displays trending content within your organization so you can see which items are getting the most attention within your company. This all shows in the form of what looks like a social media feed (hence the name), which also lets you comment and "favorite" a post (an action similar to an Instagram "like"). It works in a similar fashion to using a platform such as Facebook or Twitter.
"What Box Feed is doing is using ML to look at and determine the relationship between files and people," Buzdar said. "It's using those insights to surface that content in the feed as long as you've set permissions to allow the right people to see that content." If you'd like to try Box Feed out for yourself, then you can turn it on in the Box Admin Console.
This article originally appeared on PCMag.com.