Bove Slashes Price Targets on Goldman Sachs, Morgan Stanley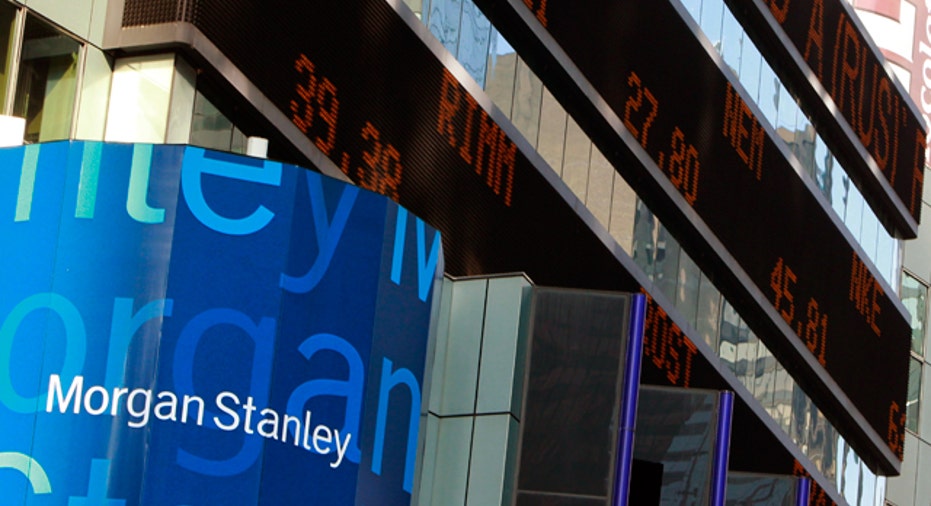 Bank analyst Dick Bove cut price targets and earnings estimates on financial giants Goldman Sachs (NYSE:GS), Morgan Stanley (NYSE:MS) and Credit Suisse (NYSE:CS) on Tuesday, helping to spark a retreat in the financial sector.
Bove, an analyst at Rochdale Securities, pointed to a gloomy environment heading into the end of the year for big banks amid the European sovereign debt crisis and continued erosion of trading revenue.
"Business is just not good at the moment in the capital markets sector," Bove wrote in a note. "It appears that the rates, equity and commodity trading sectors are doing poorly. Credit and currency trading may have been flattish in the quarter."
The biggest downward revisions were felt by Goldman as Bove slashed his price target on the Wall Street firm's stock to $115 from $135. Bove maintained a "buy" rating, but sharply cut his profit forecasts going forward. Bove cut his 2011 EPS view to $3.54 from $5.37 and his 2012 view to $9.44 from $13.33.
Shares of Goldman closed down 3.05% to $95.04 after trading as high as $99.94 earlier in the day.
Investment-banking revenue is seen shrinking, with a 10% decline expected in advisory and a 15% drop in equity underwriting, Bove wrote.
In addition to the tough capital-markets environment, Bove believes the political atmosphere will prevent Goldman from profiting from the European debt crisis.
"It is not believed that Goldman has any meaningful risk to this market but on the other hand it is also believed that the company is frightened to make money from the crisis," Bove wrote. "Governments would 'crucify' the company yet again if it were to be discovered that Goldman made money on the crisis."
Bove had smaller revisions for Morgan Stanley, cutting his price target on the stock to $23 from $28 and 2011 EPS view to $1.46 from $1.56.
Morgan's stock, which had rallied earlier in the day on a crucial legal settlement with bond insurer MBIA, closed off 1.37% to $15.17.
"The stock continues to sell at an appreciable discount to tangible book value making it an attractive buy," he wrote.
Meanwhile, Bove cut his earnings forecast on Swiss banks Credit Suisse and UBS (NYSE:UBS) due to the debt crisis and a sharp rise in the Swiss franc, which is hurting the economy and the companies' U.S. earnings.
Credit Suisse closed almost 4% in the red as Bove lowered his price target to $26 from $28 and EPS view to $2.40 from $2.75.  Bove cut his full-year EPS target on UBS to $1.35 from $1.47.